'Firefly' fave Morena Baccarin lands 'Deadpool' female lead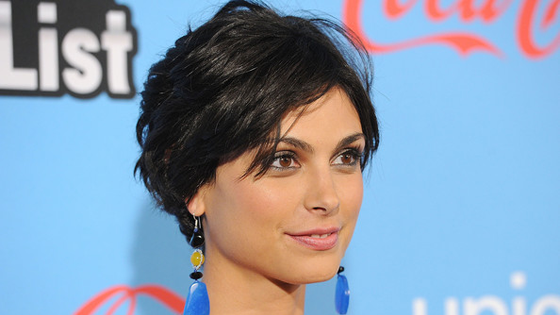 Well then. I was already pretty excited for Deadpool, and that was before the movie added fanboy (hi!) favorite Morena Baccarin to the mix.
The best thing to happen to Fox's Gotham has just been hired to star in another comic book adaptation.

Ok, this is pretty great news. The downside? Looks like Morena Baccarin is playing the love interest. The Hollywood Reporter writes:

Tim Miller is directing the action-adventure project, which stars Ryan Reynolds as an assassin who undergoes a procedure to cure his cancer that ends up leaving him twisted and scarred but also imbued with superpowers… Baccarin was one of a handful of actresses shortlisted for the role of Reynolds' character's love interest. The character grapples with falling for a man with a hideously scarred face.

No word on whether she'll be a character from Marvel Comics or someone newly created for the film. Earlier today, we let you know X-Men actor Daniel Cudmore would not be reprising his role of Colossus in Deadpool, even though the character will have a role, and Gina Carano was previously cast as the Morlock Angel Dust.

Baccarin is currently busy acting circles around the rest of the Gotham cast as Dr. Leslie Thompkins of Batman lore and can be seen next in Paul Feig and Melissa McCarthy's Spy.
How feel you about this?