Hope dies: 'The Last Guardian' trademark abandoned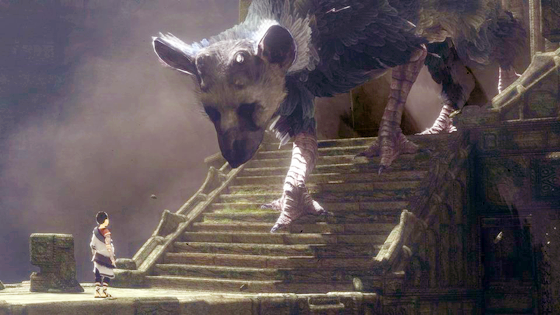 Abandon all hope, ye fellow Shadow of the Colossus and ICO fans. It looks like the totally-not-vaporware game The Last Guardian that was set in the same universe (or some shit) is dead.
Sony Computer Entertainment America's trademark for The Last Guardian has been abandoned, according to its status page on the United States Patent and Trademark Office (via All Games Beta.)

The abandonment occurred because "no Statement of Use or Extension Request" was filed after a "Notice of Allowance" was issued. As a result, the trademark was abandoned today. GameSpot has reached out to Sony for comment and will provide an update when one has been received.

The most recent news surrounding The Last Guardian was revealed in December last year, when director Fumito Ueda said in an interview that the game was moving forward under "completely new conditions."

It's possible Ueda was referring to the game transitioning from PlayStation 3 to PlayStation 4. The Last Guardian was initially announced back in 2009 as a PS3 title, though Sony has dodged questions about platforms ever since.
We…we saw this coming, right?