Fincher, Affleck, and Gillian Flynn remaking 'Strangers On A Train'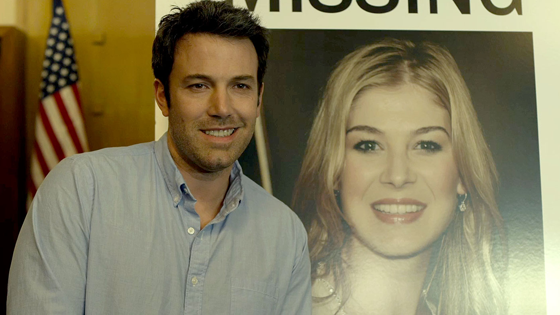 Ben Affleck, David Fincher, and Gillian Flynn are remaking Strangers On A Train. That's right. The whole posse from that Gone Baby Girl Girl Gonehood flick teaming up once again.
Gone Girl may have been a singularly depressing and bleak tale, but it was also one of the better movies to come out this year. Now, the core team behind it appears to be teaming up for another film — according to Deadline, director David Fincher, novelist / screenwriter Gillian Flynn, and Ben Affleck are going to bring their talents to a remake of the Alfred Hitchcock classic Strangers On a Train.

Flynn, who wrote the novel Gone Girl and then adapted it for the screen, will write the screenplay of this adaptation, which will take Hitchcock's 1951 film (itself based on a novel written the year before) and update it for modern times. As such, the plot will be changed a bit (it sounds like Affleck will meet an eccentric millionaire on a private plane, rather than on the titular train) while still retaining ties to the original work.

There's no word yet on when the film will be released or even when it might start shooting, but Deadline implies that Warner Bros. is eager to fast-track it given the success of Gone Girl.
I don't know Strangers On A Train. Never seen it. But now I want to. But I do know that the last collab between the folks remaking it, Gone Girl, as a well-made but ultimately forgettable Snooze Fest. So here's hoping their second effort is a bit more riveting. To me. Obviously. And my shit taste.