'Community' returning March 17! Coolcoolcoohforgetit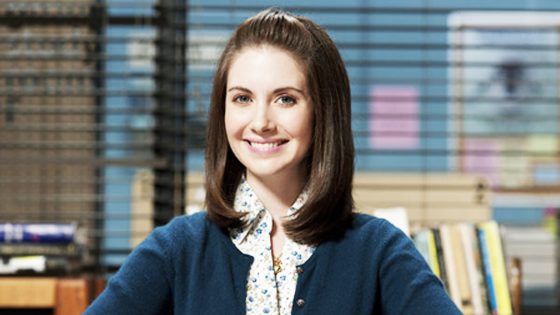 Community! It fucking lives! Community! Premiering March 17! On Yahoo. How am I watching it on Yahoo? Is there a fucking app? Or something? Eh?
Community returns! The former NBC comedy, which was picked up for a sixth season by Yahoo, will premiere Tuesday, March 17th with two episodes, followed by one episode each week after that. By our count, that means episode 13 — the sixth season finale — will broadcast June 2nd. Plan accordingly.

Yahoo has released a small promo video announcing the return date, featuring creator Dan Harmon, new cast member Paget Brewster, and returning cast members like Joel McHale, Alison Brie, Gillian Jacobs, Jim Rash, Ken Jeong, and Danny Pudi.
Community, which originally premiered on NBC September 17th, 2009, was canceled last May after its fifth season, which saw Dan Harmon return as show runner after he was fired at the end of season three. The sixth season will premiere without many of the original cast members, including Donald Glover, Chevy Chase, and Yvette Nicole Brown. The Yahoo release notes that Jonathan Banks (Breaking Bad, Better Call Saul), who joined last season, and John Oliver will also be absent. In addition to Brewster, Keith David has been added to the new season lineup.
Though the show's rallying cry has long been "six seasons and a movie" — and, indeed, Yahoo's post suggests as much — no film has been confirmed. (Harmon said last summer that a search for Donald Glover's character Troy is "what movies are made of.") So for now, enjoy the sixth season for what it is: 13 new vignettes of Greendale Community College that will start showing up online nine weeks from now.
You pumped? Not pumped?