Channing Tatum's 'Gambit' flick set for Fall 2016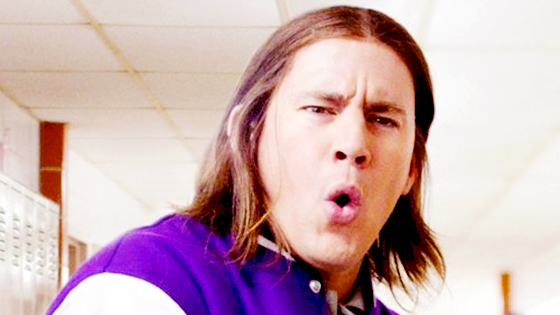 Channing Tatum's Gambit movie is set for Fall 2016. OH MON DIEU. OH MON CHERI. BLAH BLAH.
After a long round of rumors, it's official: Channing Tatum is Gambit.

Variety has the official word that the "21 Jump Street" star will join Fox's X-Men film universe in a "Gambit" solo movie set to debut on Oct. 7, 2016.

That makes for a quick turnaround on a tentpole picture as the film will come only three months after the planned sequel "X-Men: Apocalypse" arrives in theaters. The trade also noted as part of the announcement that Fox has moved the next "Planet of the Apes" movie back one year to July 14, 2017, so it's possible that "Gambit" is seen as a way to shore up box office for the studio in 2016. Additionally, Fox has moved the scheduled sequel to this summer's "Fantastic Four" from July 14, 2017 to June 2, 2017.

The Fox/Tatum courtship for "Gambit" has been very public with both parties speaking frequently and fondly about the possibility since last January. From there, Tatum has noted publicly that "We really do want to try our hardest to give something fresh. We're obviously going to go to the saving the world superhero movies eventually, but maybe not for the first one. We kinda want to introduce this character in a different way. When you try to do something different, you never know right off the bat what that is."

Gambit was created by writer Chris Claremont and artist Marc Silvestri in 1990, making his first full appearance in "Uncanny X-Men" #266. The mutant quickly became a fan favorite character whose roguish nature and romance with Rogue have helped him launch several solo series. The character was previously portrayed on film by Taylor Kitsch in "X-Men Origins: Wolverine."

Stay tuned for more on CBR about "Gambit" as it becomes available.
I like Tatum. I don't think he's good for this role. I don't like Gambit, I think he sucks. I will still see this movie because I'm a piece of shit. How about you folks?