Google Glass returning in 2015 with Intel powerin' its guts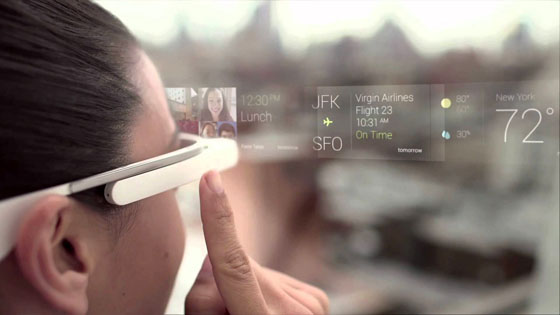 Google Glass! You poor sack of shit! You were cool for like nine minutes! But then Oculus Rift rolled up and nabbed the attention you were garnering. Pulled down your pants, dismissively flicked your beans, and then stole your bae. But apparently you ain't taking this laying-lying-laying down. No! You sure ain't, and 2015 is going to be your year. With your buddy Intel helpin' out.
2015 will see Google launch a new model of its Glass headset, which will be powered by an Intel chip and offer longer battery life than the current Explorer Edition, according toThe Wall Street Journal. Google Glass has already been through a couple of small iterative upgrades — one to add compatibility with prescription lenses and another to double the RAM — but the shift to a new processor could signal a more thorough overhaul of the entire wearable.

Limited battery life and a forbidding, four-figure price tag have militated against Glass' widespread adoption up until now. With a more modern processor and a refreshed design, it could see consumer interest rekindled, though Intel seems more interested in promoting Glass as a workplace companion. The WSJ reports that the chipmaker's partnership with Google will include marketing Glass to "hospital networks and manufacturers, while developing new workplace uses for the device."

It's not yet known what particular Intel hardware will be used to power the new Google Glass, though the likeliest candidate would be the low-power chip at the heart of Intel's MICA bracelet. MICA is the product of Intel's New Devices Group, which was set up last year "to investigate what new kinds of devices will help drive the next stage of the microprocessor revolution." Perhaps its most salient spec relative to Google Glass is that Intel's wearable promises to last up to two days, which — if it can be recreated in the smaller dimensions of Glass — would lead to a doubling of the battery life of Google's original Glass headset.
Seriously though, does anyone care about Google Glass anymore? #NotRhetorical