Christoph Waltz all up in 'Bond 24'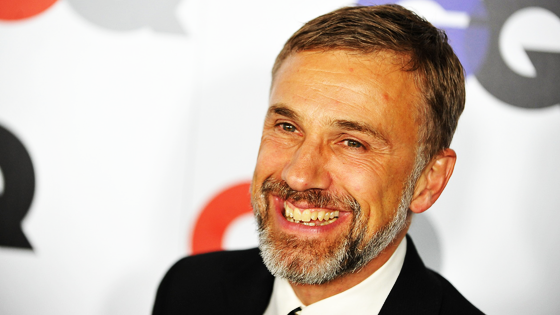 Is there anything you wouldn't want to see Christoph Waltz in? Oh, Green Hornet you say? I ain't never seen it but I appreciate your contribution. My personal response? Fuck naw! And I definitely ain't opposed to seeing him up in my favorite Spy Flick Franchise.
The cast for Bond 24 is coming together. We don't know the actual title of the film yet, but with shooting set to commence in just a few weeks expect a splashy press conference with that detail and many other bits of information. In the meantime we'll continue to assemble an understanding of the film from small bits of leaked information. The latest intel says that Christoph Waltz has signed for a role in the film. Just what he'll do inBond 24 is a mystery, however.  

Daily Mail reporter Baz Bamigboye — who is consistently on point with Bond news —tweeted the casting.

We'll wait for info on his role, but we'd guess that Waltz is taking the bad-guy part that Chiwetel Ejiofor was previously in talks to inhabit. Waltz had been in talks for Pirates of the Caribbean 5, but moved on from that project. (Javier Bardem is reportedly playing that role now.)
How about you? You in?