'The Evil Dead' getting TV series starring Bruce Campbell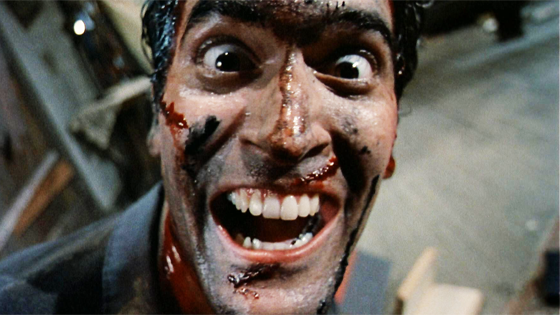 Evil Dead is getting itself a TV show, starring the Man Himself. Color me enthused. My love (or conversely, hate) for the idea of an Evil Dead TV series has always hinged on whether or not Bruce Campbell is involved. Now that Campbell is confirmed to be starring in the son of a bitch, I can throw my INCREDIBLE, INCREDIBLE, perhaps UNIMAGINABLY HUGE INTERNET PRESENCE behind this development.
Bruce Campbell will reprise his iconic role as Ash in a new television series based on The Evil Dead. Campbell is once again teaming up with The Evil Dead creator and director Sam Raimi for Ash vs. Evil Dead, a 10-episode series coming to premium cable channel Starz next year.

"When a Deadite plague threatens to destroy all of mankind, Ash is finally forced to face his demons — personal and literal," Starz said in an announcement today. "Destiny, it turns out, has no plans to release the unlikely hero from its 'Evil' grip."

Sam Raimi is writing and directing the first episode of Ash vs. Evil Dead, and will serve as executive producer alongside Campbell and Rob Tapert, who also works on Starz'sSpartacus. The series will be written by Sam Raimi, Ivan Raimi and Tom Spezialy.

"Evil Dead has always been a blast," Sam Raimi said in a release. "Bruce, Rob, and I are thrilled to have the opportunity to tell the next chapter in Ash's lame, but heroic saga. With his chainsaw arm and his 'boomstick,' Ash is back to kick some monster butt. And brother, this time there's a truckload of it."

"I'm really excited to bring this series to the Evil Dead fans worldwide — it's going to be everything they have been clamoring for: serious Deadite ass-kicking and plenty of outrageous humor," said Campbell.
Ash vs. Evil Dead will air in 30-minute episodes starting in 2015.
How do you folks feel about this development? Excited? Weary? Skeptical?