'Top Gun 2' writer is the dude who upcoming 'Jungle Book'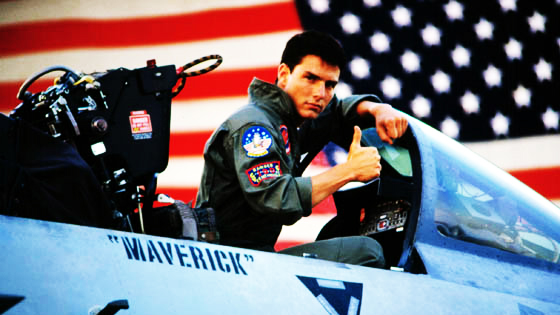 Don't worry, Bros. We're still going to be able to get good and oiled-up. Play a second round of volleyball. Enjoy a second round of America, Fuck Yeah! After going silent for a bit after the passing of Tony Scott, the Top Gun sequel is gaining traction.
Top Gun 2 was getting ready to take flight when the 2012 death of Tony Scott left the project grounded. But now it's preparing to try and launch again.

Justin Marks, the writer of Disney's upcoming The Jungle Book, has been entered talks for the sequel. Tom Cruise remains attached to reprise his role as Maverick.

THR reported the news. Marks only has one completed IMDb feature screenwriting credit to his name — 2009′s Street Fighter: The Legend of Chun-Li — but that's just because he keeps getting involved with projects that get stuck in development.

Among the never-made projects he's had a hand in are the Green Arrow film Supermax, the Shadow of the Colossus adaptation, the He-Man movie, 20,000 Leagues Under the Sea, and Universal's The Raven (not the John Cusack one). In fact, he and Top Gun 2 producer Jerry Bruckheimer last worked together on the stalled Disney project War Dogs.

But his luck may be turning. Marks' live-action The Jungle Book is in production right now, with director Jon Favreau and an all-star voice cast including Scarlett Johansson, Idris Elba, and Bill Murray. Additionally, he was hired a few months back to adapt the Vertigo comic Federal Bureau of Physics.
Any of you folks actually going to see this? Like. I don't think I will. Until Bateman straps on his American Flag bandana, throws me over his thick, sinewy shoulders, and carries me to the theater.