Microsoft teasing XB1 exclusive from "WONDERFUL" Japanese dev. Japan is like "lol whatev"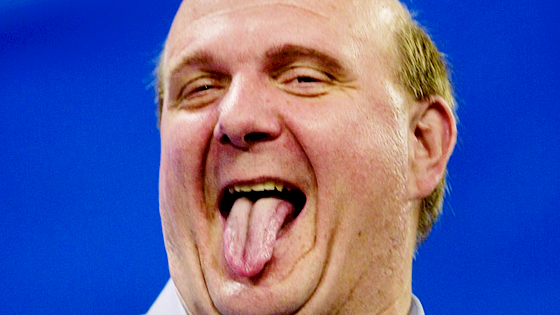 Microsoft is teasing us with promise of an exclusive from a "wonderful" Japanese developer. I really wonder what the fuck it can be, and how much money they've backed up into the gaping anus of said developer to obtain it. (In case you didn't know, currency-to-anus transfers are the new hot phenomenon in my mind.) Cause like, with XB1 not even out in Japan yet, what sort of exclusive with a Japanese developer provide?
NO SERIOUSLY — I don't know. Any guesses?
Microsoft may be announcing a new Xbox One exclusive this year from a Japanese developer, according to an interview in Famitsu with head of Microsoft Studios Phil Spencer.

Following his fireside chat at the 2014 Game Developers Conference last week, Spencer said Microsoft is planning special announcements to coincide with the launch of the Xbox One in Japan this September. When asked what games Japanese fans could look forward to with the Xbox One, he hinted that a well-known Japanese developer is providing an exclusive title for the console.

"The release date for Japan has been decided, and I'm very excited," Spencer said. "We will release a unique, exclusive title for the Xbox One from a wonderful Japanese developer."

Spencer also added that fans can expect announcements featuring "something never before seen" from Microsoft at the 2014 Tokyo Game Show, which will take place just outside the city Sept. 18-21.

During his fireside chat at GDC — during which he filled in for Marc Whitten following the Xbox vice president's announcement he is leaving the company — Spencer discussed the growing virtual reality space. He said Microsoft welcomes competition from companies like Valve and Sony, who are already making strides in the VR space, and noted that a renewed focus on PC is "definitely happening" within Microsoft. [Polygon]