Buy These Flippin' Comics!!! (3.12.2014) – Many Bullets, All Stray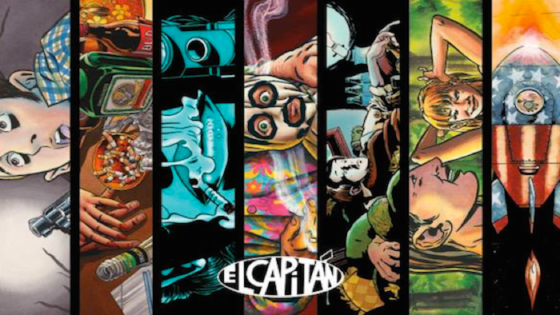 A new Wednesday, a new batch of comics.  This week we head back to Gotham, Zero writer Ales Kot puts his spin on Avenger Secretions, Matt Fraction & Co. present a Very Hawkeye Holiday Special, and I hep you cats to one of the greatest crime comics that has been right under our noses ALL THIS TIME!  So hit the jump, put the needle to the vein, and let's get this week's comic fix on, shall we?
For a full rundown of this week's comics, click HERE.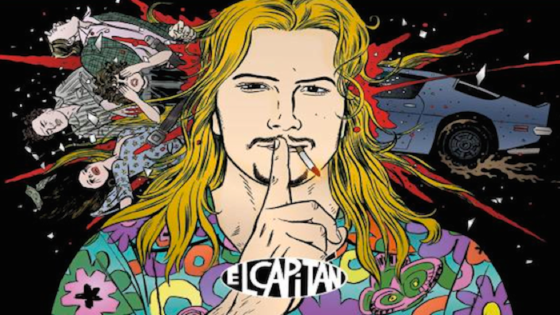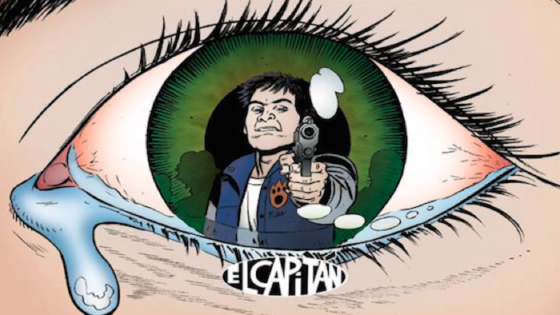 Stray Bullets Uber Alles Edition – Image Comics
Stray Bullets #41
Stray Bullets Killers #1
Long has Stray Bullets been out of print, and off the radar.  The creation of writer/artist David Lapham, the book debuted in March of 1995, and subsequently published forty issues over the next 10 years.  Stray Bullets certainly owes much of it's genesis to the rebirth and resurgence of pulp crime, thanks in no small part to Quentin Tarantino kicking the genre in the ass with "Reservoir Dogs" and "Pulp Fiction."  Like those two films, Stray Bullets is violent, dark, and shies away from telling morality tales and just tells stories.  Stray Bullets also forgoes any semblance of linear storytelling, jumping backwards and forwards in time at the writer's whim.  Each issue is self-contained, but there is an overarching story running through the entire series.  What might be most interesting and unique about this series is Lapham's focus – not just on the lowlifes, thugs, and murderers that populate crime stories, but also on the lives they irrevocably change in their wake of death and mayhem (hence, Stray Bullets).  Lapham wisely makes the pulp world even more dangerous by scooping up the innocent and dropping them into his stories.  There are no caricatures in Stray Bullets, no one-dimensionality, making it a shocking departure from the other big crime book of that time, Frank Miller's Sin City.  Lapham never holds back on being outrageously violent, either.  He is a masterful cartoonist, and I remember not actually liking the book when I first read it (the brilliant 2nd issue, "Victimology") because the violent was so brutal, and an attack on a 9 year old girl by her classmates nearly brought me to tears.
Today, 19 years after the release of the first issue, David Lapham completes his story, and starts a new one.  Issue #41 sees the ending of the last story arc of the first volume, almost 10 years after the release of issue 40.  For those ready to dive right in and get the full experience, Image Comics is dropping an unbelievable deal on our domes – The Stray Bullets Uber Alles Edition, also out today, collects all 41 of the first volume's issues in one gigantic, 1200 page trade, for only $60.  Yeah, you read that right.  Less than $1.50 per issue for the entire series.  Lastly, also out today is Lapham's newest venture: Stray Bullets: Killers #1, which, though a new volume, continues exploring the same characters and storylines from the first.
For some reason, perhaps ill-will garnered from leaving readers hanging for so long, or perhaps the resurgence of great crime comics (like the Brubaker/Phillips jams, Darwyn Cooke's Parker books, Gotham Central, and others), Stray Bullets feels like a forgotten artifact.  Matt Fraction recently went so far as to say that not having Stray Bullets around was "akin to something like PULP FICTION being un-viewable in any format for ten years."  Still, the book has had a profound effect on the storytellers of today, and if you have any interest in the type of material that influenced them, look no further.  For those still skeptical, the first FOUR issues are free to download on Comixology right now.  Again, issue two is one of my very favorite comics, so at least give that one a shot.  It has Star Wars in it.  These Stray Bullets books, for sure, are my OMEGA-LEVEL PICK OF THE WEEK!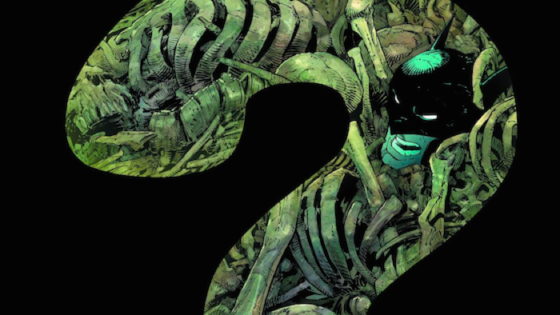 Batman #29 – (W) Scott Snyder  (A) Greg Capullo
DC Comics
Is there a more focused revamping/revitalizing of a DC character since the New 52 that's better than Snyder's handling of the Bat-mythos?  Maybe Wonder Woman is close, but with Snyder at the reins, the Bat family feels more cohesive and driven than any other DC books at this time.  I'm absolutely loving the Zero Year stuff, and this issue, according to that huge, greenish question mark on the cover, brings me more of my favorite Bat-baddie.  No idea?  Any guesses?  Here's a hint:  he gives hints.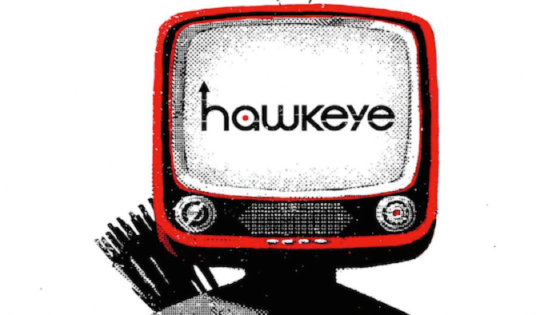 Hawkeye #17 (W) Matt Fraction  (A) Chris Eliopoulos, David Aja
Marvel Comics
This issue is gonna throw some readers, I know it.  The ones who haven't completely bought in to Fraction's vision for this book, who perhaps don't really understand what he's saying with this run on the character, this might send them running.  For those who just want a guy in spandex beating up supervillains on a monthly basis, turn back now.  For those who want metatextual readings of superheroes via children's Christmas special, please enter.  With most of the art chores done by letterer and veteran cartoonist Chris Eliopoulos, this issue is MOSTLY just that Christmas/holiday cartoon – but at the same time it will tackle the very same themes Fraction is exploring in Hawkeye itself.  Me, I'm down for the entire friggin ride, man.  This book is taking so many chances, and bucking the trend of what a superhero book is supposed to be.  Savor this stuff, peeps.  Doesn't come around too often!
VARIOUS & SUNDRY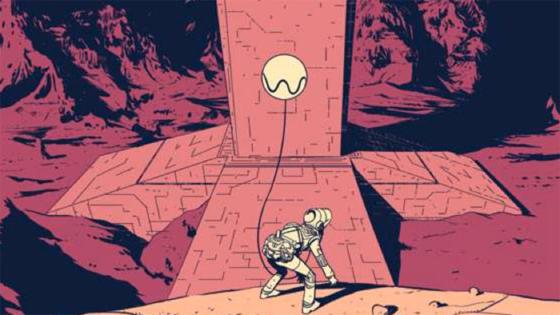 East of West #10 – Image Comics
Death rides a pale, robotic horse!  Walker, Texas Ranger is also Judge Dredd!  Maleficent is POTUS, human sacrifice, dogs and cats living together, MASS HYSTERIA!  (RIP Harold Ramis)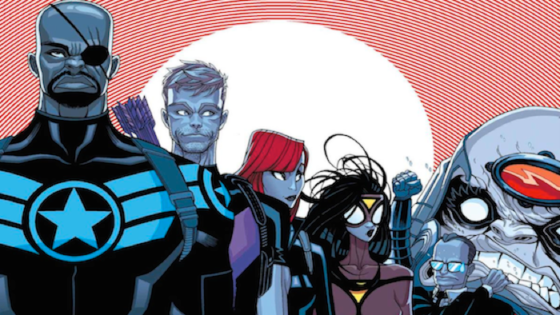 Secret Avengers #1 – Marvel Comics
(W) Ales Kot      (A) Michael Walsh
Run the mission, don't get seen, save the world!  Now!
If there's one thing Image Comic's book Zero has taught me, it's that Ales Kot knows how to write a spy book, and he knows how to make it dangerous, and he knows how to make it weird.  I haven't been this excited for a Secret Avenger book since Warren Ellis hopped on a couple years back.  Just take all of my money Marvel – take it!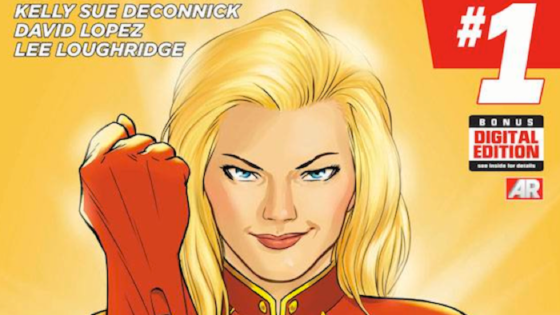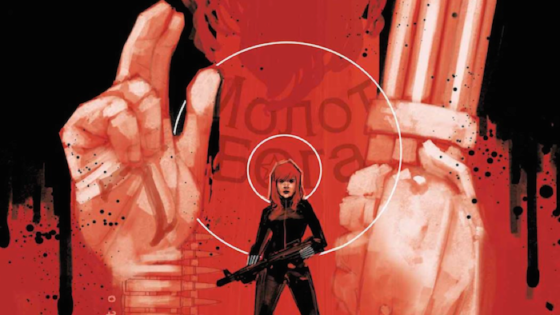 Captain Marvel #1 – Marvel Comics
Black Widow #4 – Marvel Comics
Speaking of which, Marvel has a couple more great looking Avengers-family books dropping this week.  Deconnick is back with more Cap. Marvel, which is awesome, but I'm wondering where that completely badass hairstyle from the previous volume went?  I loved it!  Also, Phil Noto continues to bring us one of the prettiest books on the stands with Black Widow.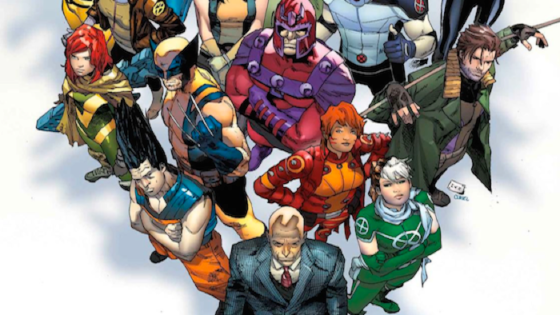 X-Men Legacy #300 – Marvel Comics Gimmick Machine
(W) Various       (A) Various
Lastly, to celebrate (read: fleece the consumer) the 300th issue of the X-Men title, Marvel is dropping the pretty looking book in our laps today.  I love the Clay Mann cover, and the insides have stories from three of X-Men's most prominent writers:  Mike Carey, Christos Gage, and hot off of X-Men Legion, writer Si Spurrier.  Probably only for the true X-fans at heart.
That's gonna do it for me folks.  Let me know what you're grabbing in the comments below!  Until next time!