Buy These Flippin' Comics!!! (2.25.2014) – Wakey, Wakey! The Wake Returns…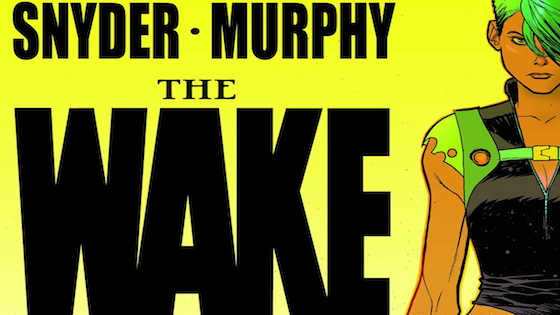 BOOM!  Hotsauce here.  Another Wednesday, another slapdash post by yours truly giving you the 411 on today's best funnybooks.  This week brings a whole slew of shiz to my pull-list, and I hope your comic bounty is as fruitful as mine so we can reconnoiter in the comment section and share the love.
A full list of the comics released this week can be found HERE.
So hit the jump and let's talk about sea monsters, fantastic fourways, space cowboys, and the brotherhood of avenging archers!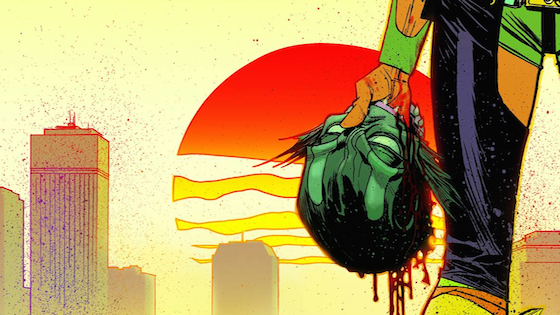 The Wake #6 (of 10) – DC Comics (Vertigo)
W: Scott Snyder         A:  Sean Murphy
One of my favorite books of last year was the first half of The Wake.  It starts, essentially, as a typical sci-fi thriller yarn in the vein of Sphere or The Andromeda Strain, but by the time issue 5 ends we have kaiju, mermen armies, and Waterworld all rolled into one insane book.  Issue 6 whips us 200 years in the future, and part of the mystery and fun is seeing how the Earth got to this point of utter devastation (though, I suppose it has something to do with the giant mermonster).  This book is packed with action, mythology, sci-fi, and pet dolphins.  BUY THIS!  (The trade of the first half of this series is available on the cheap at your LCS)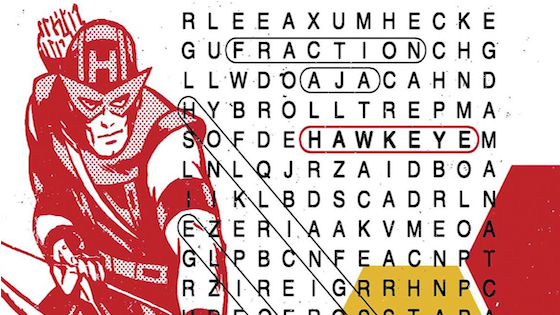 Hawkeye #15 – Marvel Comics
W: Matt Fraction         A: David Aja
As much as I love Ms. Marvel, this is my very favorite Marvel book.  Part Rockford Files, part Frank Miller's run of Daredevil, and a twist of Matt Fraction's wry sense of humor all culminate in a book that feels both fresh AND classic at the same time.  Slowly but surely Fraction is adding pieces to Clint Barton's life (because solo titles only work if the supporting cast is interesting) and making a formerly fairly one-dimensional Avenger B-teamer into a character with depth.  This issue sees Clint and his brother Barney (also an archer, also used the moniker Hawkeye, among other aliases) cooped up together in an apartment building under siege!  If you listened to the Omega-Level podcast this week, the OL crew discuss this series at length, and with good reason.  Clint Barton is the "lovable loser" who is a superhero, but kind of sucks at regular life.  He is the modern "everyman" hero, a title in past eras given to the likes of Spider-Man and Daredevil, so he's in good company.  Who cares if the issues get released out of order, you should be buying this book!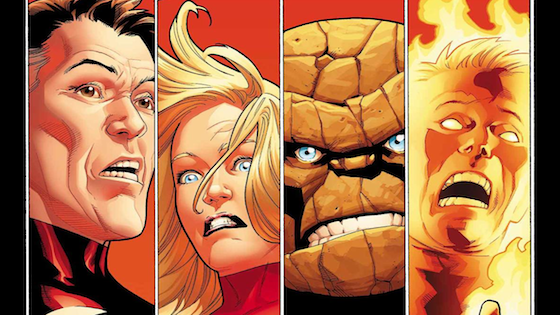 Fantastic Four #1 – Marvel Comics
W:  James Robinson          A:  Leonard Kirk
Another year, another FF reboot.  I love James Robinson (who else on here has read Starman?  Amazing book), and think he can do a serviceable job with the title, but FF always seems to be tricky book to get "right."  But just throw Steve Jobs, Carl Sagan, Chuck Yeager, and Justin Bieber in a room and see what happens, amirite?  Fin Fang Foom shows up in this nu-first issue – though I don't think it will ever top the Nextwave story where Fin Fang Foom talks about wearing underpants.  Here is some preview dialogue from the story:  "White Johnny Storm, your days are numbered." – Old, white Nick Fury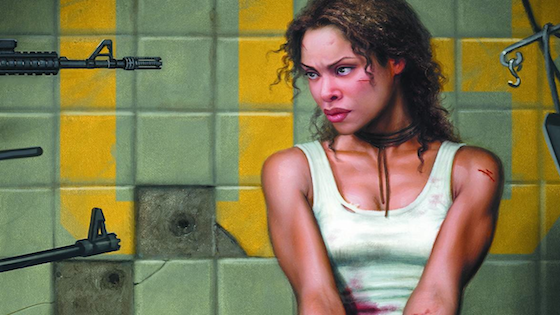 Serenity: Leaves on the Wind #2 (of 6) – Dark Horse Comics
W:  Zack Whedon      A: Georges Jeanty
The first issue of this series is, in my mind, the best post-movie Firefly/Serenity material we've been offered.  Zack Whedon confidently brings back the characters, and the danger hasn't lessened for them in the time since exposing the Alliance.  Old favorite foes resurface, new crewmembers arrive, and the "feel" of Joss Whedon's universe finally hit the page in a way that honors the source material.  If you're a fan of the show, give this miniseries a chance!
Rick Remender Corner
The Deadly Class #2 – (A) Wesley Craig
Black Science #4 – (A) Matteo Scalera
I'm lukewarm on both these books.  Black Science started out with a spectacular first issue that threw us into the mix and was more about plot than personality.  Now that Remender has introduced his characters, including the pretty unlikeable lead, I'm worried that the book can't sustain itself on such weak characterization, even with the book's premise that the surroundings changes nearly every issue.  Deadly Class had a pretty good set-up issue, but here again I feel that the lead is the LEAST likeable character.  For those interested, Remender's Uncanny Avengers #17 and the trade paperback of that book's first storyline also drops this week.  Remender-overload.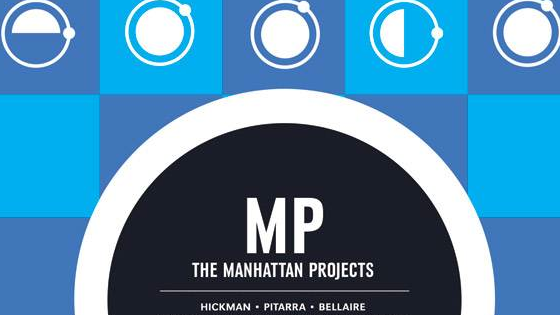 Quick Hits!
Manhattan Projects #18 – I don't give this book enough love, and East of West is the critical darling, but this book, every issue, is a goddamned insane exploration of the world's greatest scientists gone bad.  This issue gives us more of The Oppenheimers War.  Don't know what that is?  Intrigued by the premise?  Read the damn book!
Cataclysm Ultimates Last Stand #5 – Event-book-torture-porn!  Who lives?!  Who dies?!  Why would you WANT to see heroes die, you sick fuckers?!
Mind MGMT #19 – I only read this book in trades, but it is a friggin great spy-thriller book.  Matt Kindt's universe here is bananas complex and layered, and all kinds of intriguing.
Miracle Man #3 – I've waited 20 years for these books to find re-release, so it's not hurting me much to wait a few more months for some sort of collected edition of this, as the $4.99 price tag is OUTRAGEOUS.  Way to stick it to your fans, Marvel.  *siiiiiigh*
Rat Queens #5 – Don't come crying to me when issue 1 is hard to find and everyone and their mother is clamoring about this book, because it's going to happen.  I've navigated the tumblrverse, and have seen the future.  The future belongs to the Rat Queens, a very irreverent and hilarious book that refashions fantasy tropes into a book with modern sensibilities.  Think Lord of the Rings meets GIRLS (the HBO show).  Funny and violent, with fantastic art by Roc Upchurch.  If you aren't reading this book, you guys are missing out.
—-
That's it for my pull-list, now we play the old "I showed you mine, now you show me yours" game.  And before this site gets shut down for violation of some decency contract, by YOURS we mean comics only.  No funny business.
See ya next week!