Ben McKenzie is JAMES GORDON on Fox's 'GOTHAM.'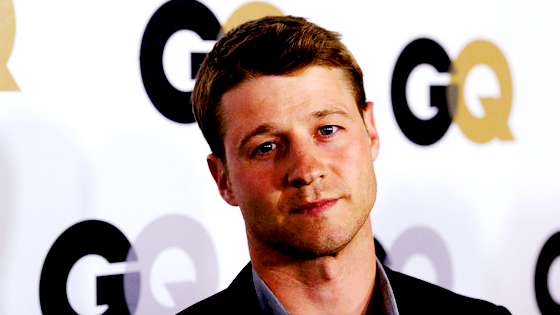 Anyone have an opinion on Ben McKenzie? In general? Unfortunately, I don't. I'm one of those butt heads who helped submarine Southland by never watching it despite great reviews. (I think it had great reviews?) McKenzie has a better chance at ensnaring me in his next role, playing a young Jimmy Gordon in Gotham.
Actor Ben McKenzie, who is best known for his roles in Southland and The O.C., has signed on to play the future commissioner of Gotham City and lead role on the new Gotham TV show, James Gordon. The series is being helmed by two procedural veterans, as the pilot is being written by Bruno Heller of The Mentalist and directed by Danny Cannon of CSI and Nikita. All those things add up to a police drama that just happens to be set in Gotham – but Fox is still promising that we'll also see some notable characters, for better or worse.

The plan is to have the series follow both Gordon and Bruce Wayne as they evolve into the roles they are ultimately set to play as Police Commissioner and Batman respectively. The Hollywood Reporter describes Gordon:

Gotham's Gordon is a rookie detective for Gotham City Open Police Department's Homicide Squad. A college football star,
and a war hero, Gordon was fast-tracked through the GCPD
ranks. He's brave, energetic and honest. Driven to live up to the classical virtues of a father he barely knew, he's an idealistic soul, to the point of naiveté. That virtue is tempered by analytical intelligence and an ambitious alpha male ego — he'll back up his naive ideals with action.

That all sounds about right as far as the character goes, if not in complete adherence to comics continuity in the general tone and attitude for the character.  While Gordon and Batman are constantly teaching each other new things about the definition of justice and ultimately that plays better with Gordon as an older man, it will be nice to see Gordon given the focus for a while.  How much of the focus he'll get remains to be seen.