Nicolas Winding Refn's 'BARBARELLA' TV remake hitting AMAZON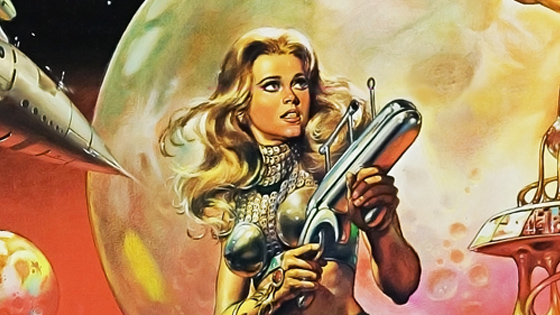 Yet another hope and dream of Amazon's for butting into the original television content market has been revealed. This dream is taking the form of Winding Refn's Barbarella remake. Not exactly the next House of Cards, but hey — I didn't expect much from that fucking series either. So yeah.
Nicolas Winding Refn's still mostly-under-wraps sci-fi remake/television series "Barbarella" now has a home at Amazon Studios. It seems to be the kick in the pants the project needs, as a showrunner is now being sought with the creatives—writers Neal Purvis and Robert Wade ("Skyfall"), executive producer Refn (who will also direct)—expecting a pilot order. No word yet on who will take on the iconic title role, but if things keep moving, we're sure that conversation will be starting soon. [Deadline]
Anyone stoked? Anyone watch the original? Eh?