Cosplay: FEMALE BARBARIAN from 'DIABLO 3' is more like Babe…barian or something.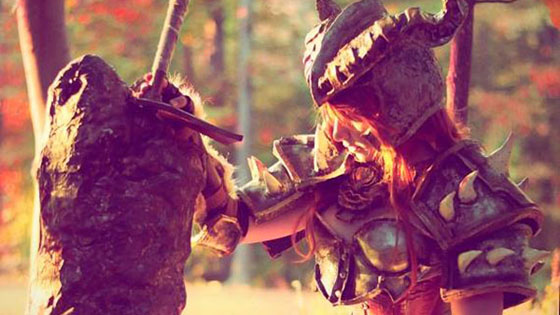 Here is some stunning ass, mofuckin' cosplay from Diablo 3 featuring a female barbarian. Hell yeah! What — you want more out of me? Ain't my shitty puns and lack of actual wit enough to dissuade you? To the images! To the images.
Have two weeks and a lot of talent making armor? Then you could have your very own Diablo III barbarian ensemble. Cosplayer and maker Its Raining Neon has been honing her skills for a while though. She took one month to craft her first suit of armor and has only been able to cut down build time with tons of practice.

The metallic-looking armor is made from foam so it's not insanely heavy, but I still couldn't imagine navigating convention crowds in something like this.

Photos by Aryn Jurgensen.