Best of 2013 – Johnny Hotsauce's Picks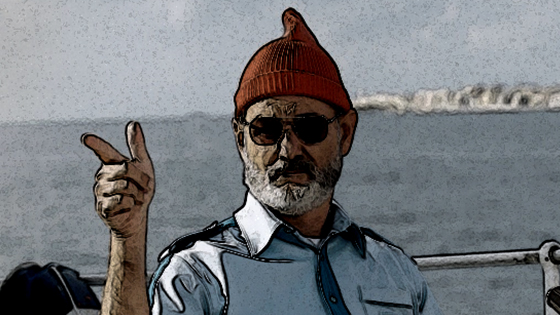 2013 is no more.  The New Year's Day hangover has worn off, the world keeps turning, and the universe cares not how we mark the time.  Nevertheless, we are here to reminisce, and the past year for me was pretty good, I gotta say.  I'd describe it in detail, but I'm saving this shit for my autobiography.  I can't spoil the goods now, ya know?  Let's just say it was epic.  Like "ripping Conan the Cimmerian from fictionspace, injecting him with bath salts and letting him loose during a live taping of Big Bang Theory" kinda epic.
What I can divulge to you all is the stuff that I really loved about the pop culture of 2013, and there was a lot to love, to be honest.  Television has never been more bountiful, comic books had a banner year, and I bought more music in 2013 than I have in quite some time.
So, without further ado, and because I'm a goddamned list-maker/lover at heart, here's some of my favorite stuff from the past 365.
Favorite Movie – Pacific Rim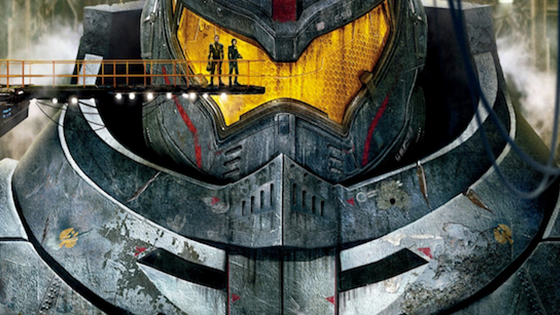 Let's just get it out of the way and say that I am completely sore that I have not yet had the chance to see what would likely be my favorite film of 2013, Spike Jonze's Her, as I live in the vast cultural wasteland that you coasters call the "Midwest."  Still, Pacific Rim is a joy to watch, and worthy of my top spot.  It ain't Shakespeare, its dialogue is as silly as it comes, but it delivers on its promise – ROBOTS v MONSTERS.  In 10 years time this will probably be the flick I will have gone back and re-watched the most, which is as high an honor as I can place a movie.  Big, dumb, popcorn-flinging fun.
Runners Up:  Inside Llewyn Davis, This Is the End, 12 Years A Slave, and Room 237 round out my top 5
—-
Favorite Television – Game of Thrones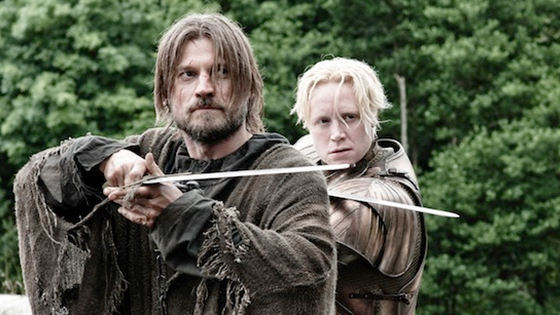 What I find kind of fascinating about picking Game of Thrones, is that I actually feel a little guilty for choosing it over the superior Breaking Bad finale.  But make no mistake – Thrones Season 3 was must-see television.  Maybe because I hadn't read the books and every moment was new and compelling.  Probably because Walter White's final outcome was preordained from the moment he was seen gas-masked and half-naked, rumbling down that deserted New Mexican road.  It's close to a push with these two shows, but I'm gonna play the contrarian card and go with the dark horses of Westeros.  From the absolute gut punch of the Red Wedding, to Jamie Lannister's fascinating character arc, and through all the fun and complex ways this show whirls viewers around a world in turmoil, Game of Thrones was my favorite show to watch in 2013.
Runners Up:  Arrested Development, Orange Is the New Black, Veep, The Venture Bros., Brooklyn Nine-Nine, Justified
—-
Favorite Album of the Year – Vampire Weekend "Modern Vampires of the City"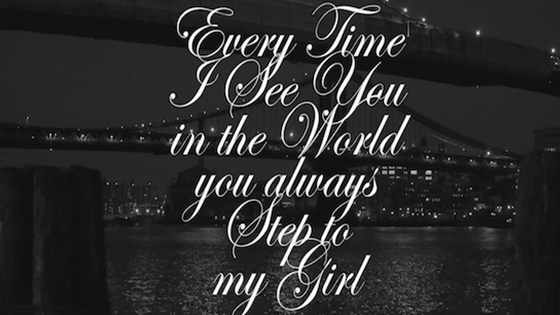 "Fuck your hipster shit, Hotsauce!"
Nah, it's a good album, I swear.  This is the album I played again, and again, and again some more in 2013.  A great bounce-back from their lackluster sophomore album, Modern Vampires has vibrant and interesting production and clever songwriting found throughout the entire album.
Runners Up:  Parquet Courts "Light Up Gold," Chvrches "The Bones of What You Believe," Queens of the Stone Age "…like Clockwork," and Beyonce "BEYONCE"
—-
Favorite Single Comic Issue – "Pizza Is My Business" Hawkeye #11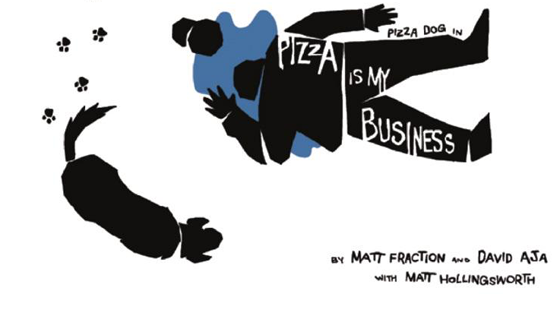 The combined powers of writer Matt Fraction, artist David Aja, and colorist Matt Hollingsworth just gave aspiring cartoonists worldwide an introductory course in sequential art storytelling.  Better said, these guys put on a damned comic book clinic with this issue.  Marvel's (arguably) most unique book again took another left turn with issue 11, when they put Hawkeye's dog Lucky (a.k.a. "Pizza Dog") front and center and made him the protagonist in his own detective murder-mystery.  Told in bits of dialogue that only Lucky himself would understand ("up," "good boy," and "down," for instance), and then providing interesting ways to convey how Lucky sees the world – most notably through iconography that represents the sounds, smells, and sights of the world around him (looking very reminiscent of comic-design icon Chris Ware's work), we are led on a pretty fascinating journey and fun exercise is storytelling.  The sort of technical skill required by the creative team coordinating this issue is absolutely astounding, and to have it done in a monthly mainstream superhero book is a feat worth applauding.
—-
Favorite Book of the Year – Super Graphic:  A Visual Guide to the Comic Book Universe by Tim Leong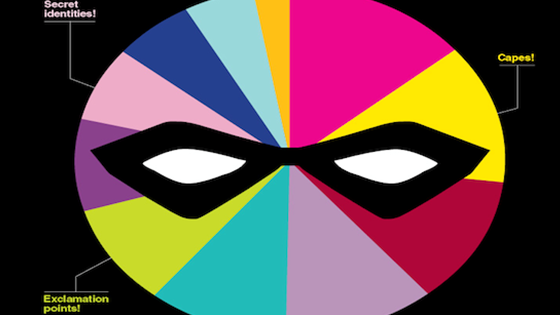 Totally fluff reading done best when sitting on the toilet.  For fans of charts, graphs, comics, graphic design, frivolous statistics, super heroes, and combinations thereof.  I am constantly going to the bookshelf and grabbing this book for a quick flip-through.
Runners Up:  The Golem and the Jinni by Helene Wecker, Dissident Gardens by Jonathan Lethem, Humans of New York by Brandon Stanton
—-
Favorite Video Game – Far Cry 3: Blood Dragon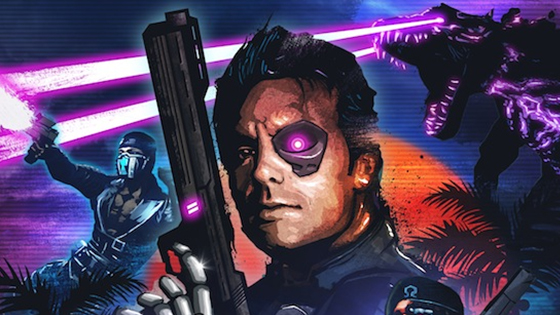 Blood Dragon is everything I want out of a DLC:  it brings something new to the table, but at the same time is a continuation and/or extrapolation of the things I love about the main game.  Totally separate from the dark material of FC3, this is a hilarious and violent send-up of every sci-fi action movie of the 1980's, and has Michael Biehn voicing the main character to boot.  I don't have a whole lot of time on my hands to really invest in a story, and with this game, that was never an issue.
Runners Up:  The Last of Us, Gears of War: Judgement, Dungeons & Dragons: Lords of Waterdeep, and Batman: Arkham Origins
—-
Favorite Non-2013 Pop Culture Junk I Consumed in 2013 – Homeland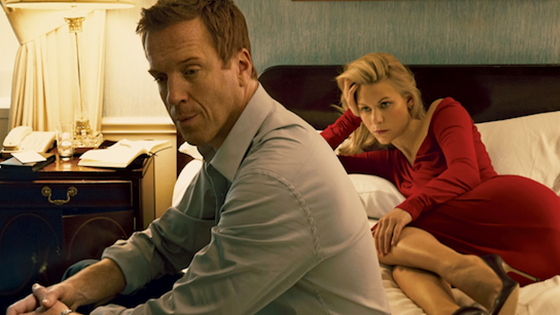 I straight up devoured the first two seasons in just a little over a week.  When this show is good, it's better than most anything else out there.  When it's bad – oh mama, is it ever awful.  This show often vacillates on what it wants to be, and that is most noticeable during any scene with ANY member of Brody's family.  It's a shame, too, because Danes, Lewis, and Patinkin are on FIRE.  I'd argue that Carrie Mathison is perhaps the greatest character on any show still going, buoyed by Danes' incomparable performance.  So glad I finally got ahold of this one, warts and all.
Runners Up:  Ernest Hemingway's For Whom the Bell Tolls, AMC's Rubicon, and BBC's The Black Mirror
—-
Hero of 2013 – Nick Miller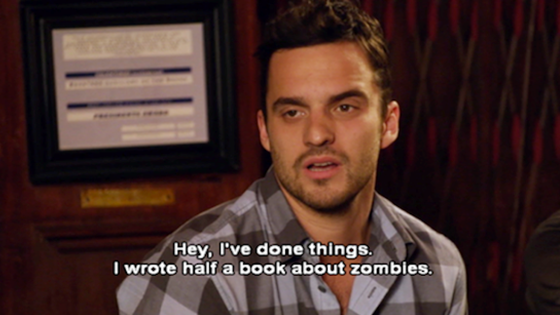 —-
2014 – What Lies Ahead?…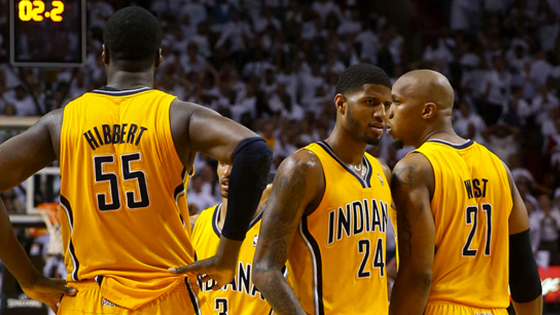 Indiana Pacers – I've waited so long for my team to be this good.  These guys are dynamite, and I can't wait for the NBA Playoffs.
Runners Up:  2014 World Cup, Godzilla, Guardians of the Galaxy, Captain America: The Winter Soldier, Interstellar, Game of Thrones Season 4 "The North Remembers", and tonight – Harmon(y) comes back to Community!
—-
2013 was a great year, personally, and getting bumped up from Annoying Commenter to Omega-Level Senior Funnybook Correspondent was an honor and a privilege.  I can't wait to see what the future has in store for myself, for Omega-Level, and for the pop culture landscape we so love wallowing in.  So with eyes forward, jaw set, feet planted, I encourage 2014 to bring it!  Ol' Hotsauce can take all comers.