Buy These Flippin Comics!!! (10.09.13) – Battling Boy Edition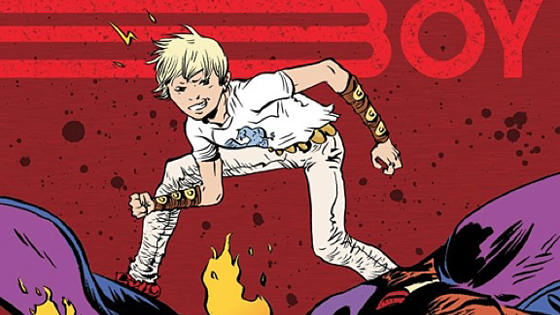 You know the drill, peeps!  Hit the jump and lets get down to the nittiest of the gritties: Pull Lists.  I show you mine, you show me yours, we giggle and point like schoolchildren, we compare and contrast, and I do my damndest to hip you to the comics you SHOULD be buying this week.  Get clicky with it, because this week brings us some delicious books.  See you inside.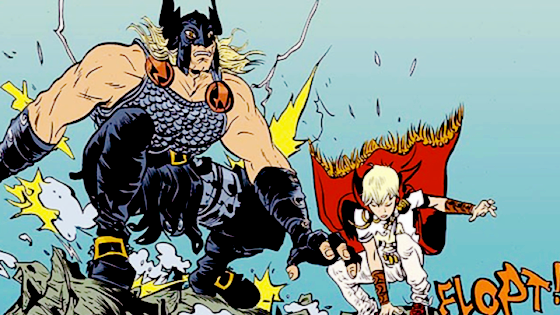 Battling Boy OGN – First Second Press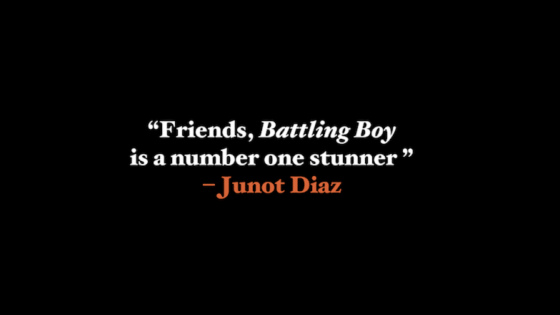 For those of you that read the column…all 7 of you (but a Magnificent 7), you know the general modus operandi.  There's usually a single book or two I'm high on, and then four or five others that I'll be buying, and hopefully enjoying.  This week, I'm doing something different, because I feel we have a book that warrants our attention.  A quick digression, though.  Arcade Fire is about to release a new album, and if you're a fan of music (and particularly indie-rock), the drop – their first in 4 years – is a BIG DEAL.  Arcade Fire, for many, is one of the seminal rock bands of our era, one of those groups that perfectly encapsulate a time, and feel, and moment.  They are a band that is both derivative of bands that have come before them, respectfully making older sounds new again, and innovative in finding new ways to make these familiar sounds fresh and strangely unfamiliar.  The same can be said of artist and comic book contemporary legend Paul Pope.  He is a veritable rock superstar in the cartooning game, and for the same reasons any great talent dominates their field – he makes old ideas new again through the purity of his talent.  We live in an age of hyperbole, and if it feels I'm being so now, then so be it.   I am a product of listening to too many episodes of SportsCenter, I guess, but my hyperbole helps me drive home my point.  This week, this month, put $15 bucks aside and BUY THIS BOOK.  Why?   Check out the trailer: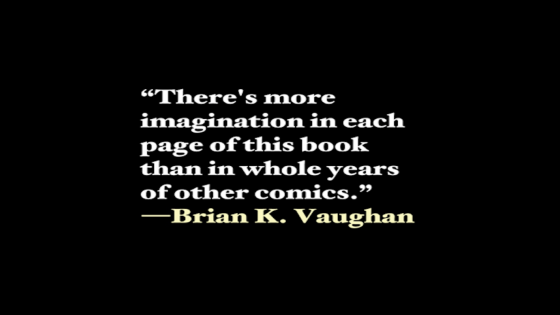 So just from the briefest of previews that the trailer provides we can tell that this is a simple update of the hero monomyth:  Battling Boy is a Christ/Superman/Hercules/Thor for the Millenials – sent from on high to save mankind from the monsters that imperil us.  His father, a god looking a lot like a cross between Ares and Thor, sends his teenage son to earth armed with a credit card, a cape, and a trunk full of t-shirts that bestow the boy with the powers of whatever creature is emblazoned upon it. Nothing really "new" to the tale, except in which the way it is told.  This is where Paul Pope excels, as he did in updating the Batman mythos is the Eisner-winning Batman: Year 100 he dropped a few years back – Pope is a master cartoonist.  With line work that that is inky and dynamic – the word "kinetic" often is used to describe his talents – Pope's worlds are crafted as panels in motion.  Though the trailer was animated, it really didn't even need to be, as his storyboard talents are as great as any film director's.  Action scenes are visceral, and punches have all the weight of actual bouts.  Paul Pope is a storyteller of the highest order.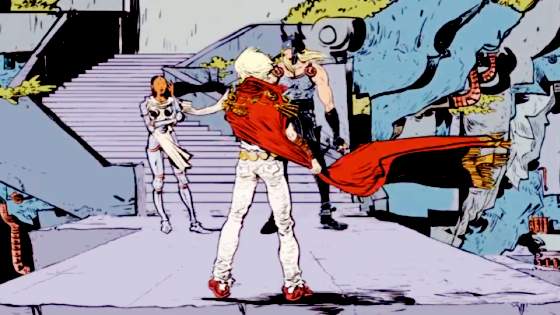 When Paul Pope puts out a book, the industry listens.  He is Frank Miller.  Will Eisner.  Herge.  Moebius.  Walt Kelly.  I urge you to buy this book not just because I think you'll like it, but because Paul Pope is the reason we read comics.  He has an understanding of the medium that few are able to achieve, and uses that talent to create stories that are both timeless and innovative.  He is a rock star, and his Battling Boy is a BIG DEAL.
You can grab this fine book at your LCS and at other major book chains, plus it is already available for purchase digitally on Comixology (soon), Kindle, and Nook.  If you're so inclined, you can even grab signed copies from Word Bookstore (a small Brooklyn-based store) right here.
I know there are some other great books out this week, (INFINITY CONTINUES!  Geoff Darrow's Shaolin Cowboy returns!) and I'd be more than happy to discuss those books with you, too!  Hit us up in the comments for your snags, and certainly let us know if you grabbed Battling Boy.
Thanks for reading!