KEVIN SPACEY and ROBIN WRIGHT directing 'HOUSE OF CARDS' episodes. None from THE FINCHER.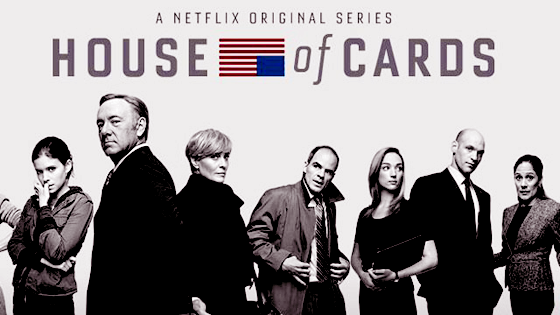 After House of Cards was renewed for a second season, the next big question became whether or not David Fincher would direct any episodes. Homeboy directed the pilot, et cetera. We now know the answer: negative. Bummer. Fincher's aesthetic was a huge sexy portion of the episodes he directed, and immediately disappeared when he was no longer behind the camera. The show's quality didn't suffer, but I'm a whore for slick overlays and visual hooks. Alas. So no Fincher.
But! We've found ourselves a Spacey and a Wright.
Of the many excellent things about this year's "House Of Cards" — outside from being produced by David Fincher and penned by "Ides Of March" writer Beau Willimon, not to mention the stellar cast — was the array of directorial talent behind the camera. After Fincher set the tone with the first two episodes, he passed the reins to some seasoned veterans including James Foley ("Glengarry Glen Ross," 3 episodes), Carl Franklin ("One False Move," Devil In A Blue Dress," 2 episodes) and even Joel Schumacher, knocked out a couple solid entries too. But things are changing a bit for the second season.

The Playlist has learned that while Fincher is still executive producing the show, he wasn't able to get behind the camera for the next round and direct any episode (you'll remember we heard this was likely going to be the case anyhow a few months ago). And while that may be a bummer, two of the stars have. Both Kevin Spaceyand Robin Wright have helmed episodes of "House Of Cards." It will be Spacey's first venture calling the shots for the small screen, though he has two features under his belt: "Albino Alligator" and "Beyond The Sea." As for Wright, it's her first time ever directing, though she no doubt had a good supportive team around her.

No other details yet about the second season that we can reveal, except to say that it will definitely get you talking just as much as the first season did. Keep your eye on Netflix in 2014. Meanwhile, Fincher is preparing to shoot the thriller "Gone Girl" which goes in front of cameras this fall.

[PlayList]