'AGENTS OF S.H.I.E.L.D.' gets a PREMIERE DATE. Prepare for AUTUMNAL AGENCY.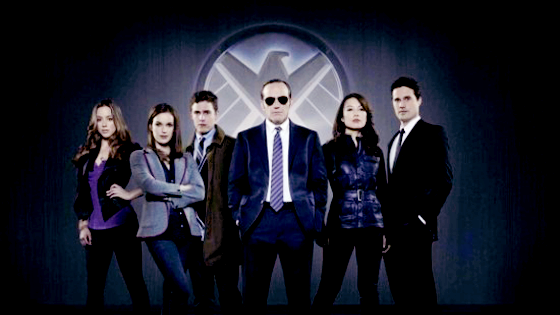 Fuck yeah! Fall is typically my favorite season. Take the weather, combine with football (I am a generic American male, bred to appreciate thinly-veiled homoeroticism), and now we can add in a dash of SHIELD. ABC has revealed that the clunky-titled spin-off of Avengers will be dropping in September. Which — I know that means it isn't Fall — is close enough to Autumn for me.
Briefly: We've known for some time now that ABC's awkwardly titled yet highly anticipatedMarvel's Agents of S.H.I.E.L.D. would air on Tuesdays this fall. Heck, ABC's actually building the entire evening around that one promising new show, rather than anchoring the night with a returning favorite. Now, happily, we can get a little more specific.

The network has just announced that Marvel's Agents of S.H.I.E.L.D. will premiere September 24 at 8 PM. The comic book drama kicks off an exciting evening that includes three other freshman debuts: The Goldbergs at 9, Trophy Wife at 9:30, and Lucky 7 at 10. For the rest of ABC's fall schedule, click here.