AMAZON launching JET CITY COMICS imprint, adapting FLY BOOKS.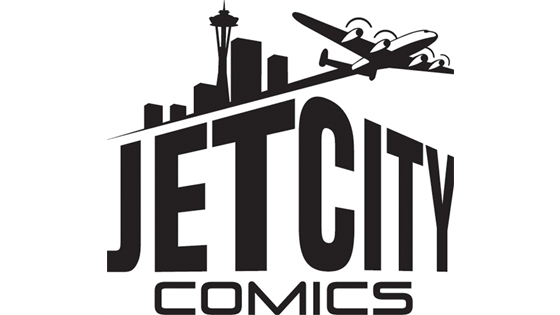 Woah. Amazon launching volleys like a mofuckah. They're getting into the comic book game, and barreling in with adaptations from George R.R.R.R. Murderer and Neal Stephenson. Funky fresh shit, right here.
Amazon has just announced the creation of its own comic book publishing imprint, and it's put together some big names to help it make a splash: it's debuting with a comic series based on a property by Neal Stephenson, and later this year it'll be adapting a story by George R.R. Martin. The new imprint, Jet City Comics, launches today with the first issue of Symposium, a series set in the "Foreworld" realm that Stephenson in part created. In October, Jet City will publish an adaptation of one of the Game of Thronescreator's stories, Meathouse Man, and in 2014 will serialize a graphic novel adaptation of the dystopian hit Wool by Hugh Howey.

Though Amazon's imprints tend toward digital-only releases, Jet City will be printing some physical issues as well. Among those physical prints will be the re-release of two graphic novels set in the A Song of Ice and Fire universe. The two comics, The Hedge Knight and The Sworn Sword, are based on prequel novellas written by Martin. While Jet City will be publishing some original content, its focus will be on adapting already-successful books into graphic form. With Jet City, Amazon now has 10 total imprints, which have focuses spanning a variety of genres.