FAN ART: 'FINAL FANTASY VII' TRAIN GRAVEYARD is gorgeous incarnate.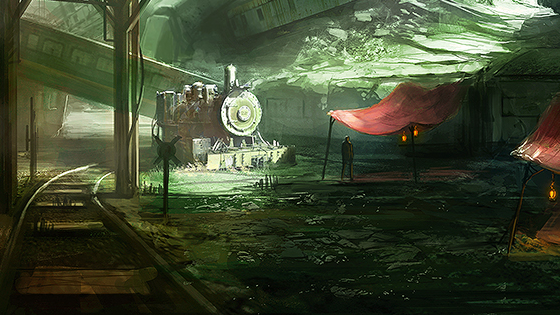 I say sweet goddamn! Here is a pretty stunning rendition of Final Fantasy VII's train graveyard. Ain't nothing in this world quite like cyberpunk rot of the game's Sector 7.
The Sector 7 train graveyard, one of the earliest locations in Final Fantasy VII, was an empty and depressing place, filled only with entry level ghosts, a few potions and train wreckage.Jordangrimmer's fantastic reinterpretation expands the environment and fills it with life.