KOJIMA searching for a studio to remake 'METAL GEAR SOLID' in HD GLORY.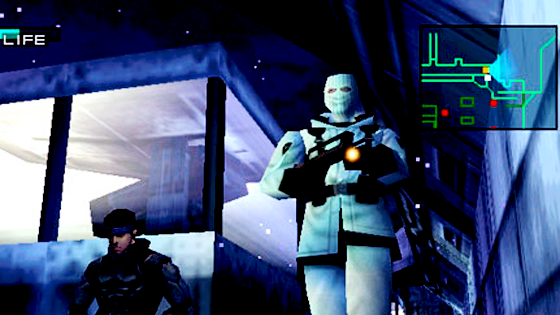 Hideo Kojima is searching for a crew of video gaming peoples to overhaul his iconic Metal Gear Solid using the Fox Engine. Fuck yes. I will take that for a dollar! Or twenty! However many of them there dollars it takes to control Snake on the cinematic masterpiece that kick started a series revival.
Metal Gear series director Hideo Kojima is currently seeking a studio to remake Metal Gear Solid using the Fox Engine, Gamereactor UK reports. Kojima noted his interest during a recent roundtable interview, after a fan requested remakes for the first two Metal Gear Solid games.

The Twin Snakes, a 2004 remake of the original Metal Gear Solid, was developed by Silicon Knights during the studio's brief stint as a second-party Nintendo developer, and remains a GameCube exclusive. Series compilations like Metal Gear Solid: The Essential Collectionand the upcoming Metal Gear Solid: The Legacy Collection feature the original PSone version of Metal Gear Solid.

While Metal Gear Solid 2 and Metal Gear Solid 3 were remade for 2011's release of Metal Gear Solid HD Collection, the original game in the series continues to elude an HD makeover.

Kojima noted that some of Metal Gear Solid's mechanics would require updating for a potential remake, but gave no further details. Kojima previously expressed doubts thatMetal Gear Solid could be updated for modern audiences, explaining that "It was a game made for a certain era — not just the story, but the controls and everything about it reflect that era in which the game was made."

Oddworld: Stranger's Wrath HD developer Just Add Water expressed interest in producing a Metal Gear Solid remake in a Twitter reply to Kojima earlier today.