CASEY AFFLECK joins 'INTERSTELLAR', riding the NOLAN SPACESHIP into glory.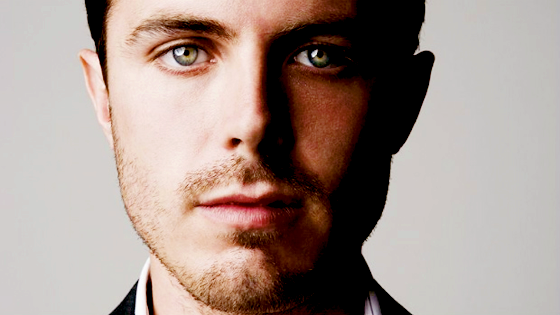 Everybody! Everybody is in this fucking movie, and I cannot wait. Yes, Casey Affleck. Welcome to the trip. No, don't let the tight quarters get to you. There is room to sit down. Right on my knee.
Christopher Nolan sure knows how to pick 'em. Like most of his movies, Interstellar boasts an all-star lineup that combines old Nolan favorites with exciting Nolan newcomers. The Dark Knight Rises' Michael Caine and Anne Hathaway represent the former, while Matthew McConaughey, Jessica Chastain, Bill Irwin, and now Casey Affleck are among the latter. The Gone Baby Gone star confirmed his casting in a magazine interview published this month. Hit the jump for details.

Affleck kept things pretty vague in his conversation with Elle (via Coming Soon). "I've got a movie coming out at Thanksgiving called Out of the Furnace, and I'm going to work on a Chris Nolan movie in the fall," he said. As Interstellar is the only Nolan-directed film shooting in the near future, though, it's a safe assumption that that's the one Affleck's referring to.

Inspired by the theories of physicist Kip Thorne, the sci-fi pic centers on "a heroic interstellar voyage to the furthest borders of our scientific understanding," and involves "explorers [who] travel through a wormhole." Nolan is now reworking the script, which was originally written by his brother Jonathan Nolan.

That's not much to go on, but thanks to the talent involved Interstellar looks pretty damn promising already. In addition to that top-notch cast, Nolan has also gotten composer Hans Zimmer and cinematographer Hoyte Van Hotyema (Let the Right One In, Tinker Tailor Soldier Spy) to come on board.