'STAR WARS: EPISODE VII' CASTING BREAKDOWN hangs SEVEN MAJOR CHARACTER REVEALS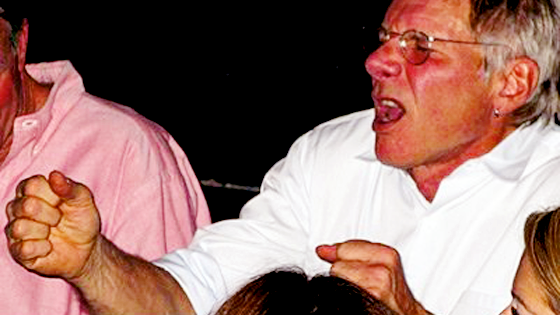 Thought I had shaken the Episode VII bug whilst gone? Kiss the blueberry pancakes dangling from my ass! Wait, what? So uh yeah, anyways. A casting breakdown for the flick has leaked, bringing with it seven major character descriptions. Better than that? A little honey on top of your boner? LucasFilmPeople have confirmed it to be legit.
[UPDATE: TheForce.net has reached out to Lucasfilm, who confirmed that the casting rundown below is genuine.]

Another day, another Star Wars Epsiode VII rumor. And one that seemingly contradicts the last Star Wars Episode VII rumor, no less.

A site claims to have gotten ahold of a casting breakdown for the film's seven lead characters — which, it should be noted, don't include a pair of 17-year-old male-female twins. We caution you as always to take this info with a big, fat grain of salt, but the new report is worth checking out for anyone hungry for details on the new film. Hit the jump to get the info.

Bleeding Cool posted the new character descriptions, which apparently come from an open casting call in the U.K. They write that the information below has been "100% confirmed," and they tend to be trustworthy in my experience. Still, until more details emerge, we're better off treating the report with a healthy dose of skepticism. Here are the seven characters, not necessarily in order of billing.

Late-teen female, independent, good sense of humour, fit.

Young twenty-something male, witty and smart, fit but not traditionally good looking.

A late twentysomething male, fit, handsome and confident.

Seventy-something male, with strong opinions and tough demeanour. Also doesn' t need to be particularly fit.

A second young female, also late teens, tough, smart and fit.

Forty something male, fit, military type.

Thirtysomething male, intellectual. Apparently doesn't need to be fit.