'THE LAST GUARDIAN' is 'ON HIATUS.' Confirmed to be SPENDING WEEKENDS with 'HALF-LIFE 3.'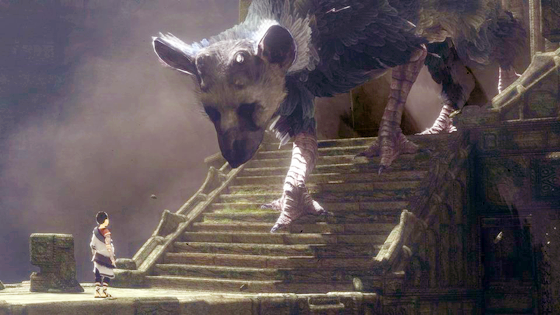 The Last Guardian is "oh hiatus"? Uhhh. I know it's not the same thing, but a game that hasn't been shown for years isn't one that I consider active. Hiding, "on hiatus", in development Hell. These are all roses by another name. At least to me.
Team Ico's long overdue next title, The Last Guardian, is on hiatus but hasn't "gone away," Sony Computer Entertainment of America CEO Jack Tretton said today in an interview with GameTrailers.

Asked about the game that was originally due out in 2011, Tretton said that it's one of many projects circulating at Sony's global network of studios.

"I think the cool thing about our worldwide development studios is we have so many projects out there from so many great teams," he said. "Projects never ultimately go away, so The Last Guardian has certainly not gone away, but it's on hiatus right now."

Team Ico, a division of Sony Computer Entertainment Japan Studio, is also the developer of Ico and Shadow of the Colossus. The developer revealed The Last Guardian at TGS in 2009, when it was originally scheduled to be released in late 2011, but that date came and went with no release in sight.

In February 2013, creative director Fumito Ueda said people should "keep an eye out" for a release date. Earlier this month, the game appeared on an official E3 website.