Alan Moore's 'NEONOMICON' pulled from South Carolina library.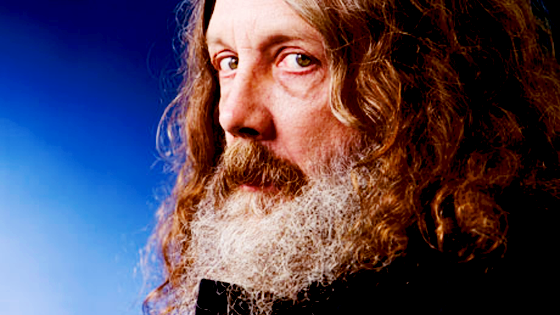 Deep down inside, I know that I disagree with a library's decision to yank Neonomicon from the shelves. I do. I appreciate the need to combat censorship, that sort of thing. On a more visceral level however, I can't be too offended. While a bit heady in places, Moore's entire series is slathering in the jizz of mythical monster orgies and ultra violence. Like, seriously.
The trouble started in June, when a parent allowed her 14-year-old daughter to check out the book, which was shelved in the adult section. "It looked like a murder mystery comic book to me," Carrie Gaske said at the time. "It looked like a child's book. I flipped through it, and thought it was OK for her to check out."

Neonomicon is, of course, not a child's book, as Gaske learned when her daughter asked the meaning of a "nasty" word. Gaske then gave the graphic novel a second look and saw that it included explicit sexual content. "I feel that has the same content of Hustler or Playboy or things like that," she told local media. "Maybe even worse." Gaske filed an official challenge to the book, and it was removed from circulation while the library's internal committee discussed it.

Now the verdict is in: The committee recommended the book be returned to the shelves. Library director Beverly James has decided to ignore that recommendation, however, and the book will remain out of circulation. "I can override their recommendation … I'm ultimately responsible," James said. Access Services manager Barbara Yonce acknowledged that Neonomicon is an award-winning book by a well-regarded author, but, she said, "with further consideration, we decided that those qualifications were outweighed by some of the disturbing content of the item."

The Comic Book Legal Defense Fund and the National Coalition Against Censorship had both advocated for keeping the book on the shelves, and retired librarian Pat Scales, a member of the NCAC, called the library's decision "a form of censorship" and said she is upset that adults will now be denied access to Neonomicon.

Charles Brownstein of the CBLDF spoke out as well, saying, "We are extremely disappointed that adult readers in Greenville are being deprived of the opportunity to read Alan Moore's challenging work. We respect that each community must make their own decisions about the works available to patrons in their library, so it is especially vexing that this book is being banned despite the recommendation of the library's own content review committee.