GEORGE LUCAS giving most of his $4 billion Lucasfilm sale to charity. Solid ++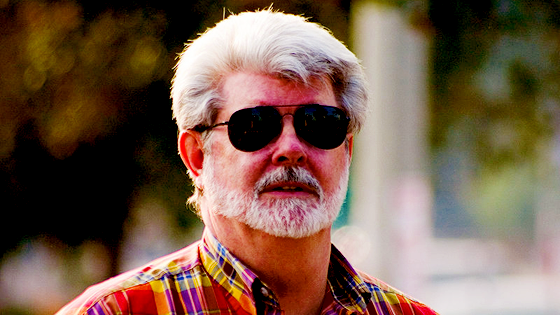 Aiight, George Lucas. Just this once, I'll refrain from cussing your soul out. You've made a lifetime of money off of shitty adaptations and action figures, but you're putting that loot to good use. After selling the Lucasfilm property to Mickey Mouse, you're parlaying that money into education. This is rad.
George Lucas and Lucasfilm have given fans plenty to grumble about over the past decade, but as Disney prepares to take over the company, the filmmaker is going out on an undeniable high note.

In 2010, Lucas committed to donating most of his wealth to charity by signing the Warren Buffet and Bill Gates Giving Pledge. Now that he stands to make $4 billion from the Disney sale, he plans to put his money where his mouth is by donating the bulk of the proceeds to charity. Whatever you think of his work, that's an act that deserves serious kudos.
[cont]
Disney's $4 billion purchase of Lucasfilm is expected to be finalized by the end of the year, and as sole owner of Lucasfilm, Lucas is the one who'll be receiving the money. And once he gets it, he plans to put the majority of it toward education. Lucas is currently the chairman of Edutopia (part of the George Lucas Educational Foundation), so the money could go there, or to another foundation funded by the sale.

Lucas explained his decision in a statement. "For 41 years, the majority of my time and money has been put into the company," he wrote. "As I start a new chapter in my life, it is gratifying that I have the opportunity to devote more time and resources to philanthropy." The move isn't Lucas' first brush with charity. Over the years, he's also given to the Film Foundation, Stand Up to Cancer, and the Make-A-Wish Foundation. In 2006, he gifted $175 million to his alma mater USC through Edutopia.