Brian K. Vaughan raps on the potential money in creator-owned comics.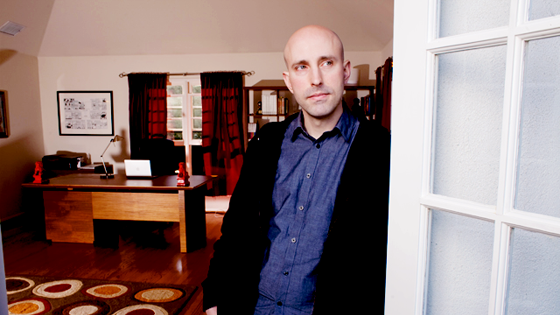 Brian K. Vaughan has recently been getting his proselytizing on. The co-creator of the goddamn glorious Saga has opened up about the potential money to be made in creator-owned comics. Certainly he speaks from a perch of rampant success and fame, but he raises some good points. I'm personally glad the dude  and Staples are crushing it over at Image, and I silently pray Saga gets optioned for a flick just so Staples and him can get the riches they deserve.
I loved working for my friends at Marvel and DC, and I was always compensated with a very generous upfront page rate, but by betting on myself (and Fiona!) and waiting for money on the back end with Saga, I'm already making way, way, WAY more than what I made on comparably selling books that I wrote for other companies. And that's after splitting everything 50/50 with my richly deserving co-creator.

— Brian K. Vaughan, discussing his collaboration with Fiona Staples on Saga

Vaughan also expresses surprise at how much money there is to be made in creator-owned books, althoughSaga is probably a phenomenon in that regard; the first issue sold 70,000 copies, and from March through June,Saga has been either Image's No. 1 or No. 2 seller for the month, according to Diamond Comic Distributors, with only The Walking Dead charting higher.