Buy YOUR OWN 13-FOOT MECH From Suidobashi Heavy Industry For A Mere $1.35 MILLI.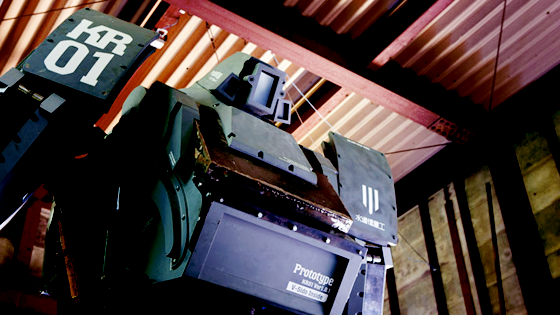 We're living in a time, folks, when we can buy our own mechs. Let's just think about that for a moment and laugh at the insane world that we were born into.
Japanese engineers are working on everything from robots that walk like humans, torobots to help you in the lab, to robot babies for studying human development, but where are the mechs? Thankfully, Wired Japan shows us that Suidobashi Heavy Industry is on the case, having completed a 13-foot-tall, 4.4-ton, diesel-powered robot called Kuratas. The two-man team — artist Kogoro Kurata and robotics researcher Wataru Yoshizaki — isn't stopping there, either. Suidobashi wants to mass produce, starting at the low price of $1.35 million.

So what do you get for the money? Kuratas has over 30 hydraulic joints that allow it to freely move its arms, legs, and torso. It can fire water bottle rockets and fireworks, and its 6,000 round-per-minute BB gattling guns are controlled with the pilot's smile; part of Yoshizaki's V-Shido (read like bushido, as in "way of the samurai") control system. In order to get around, the four-legged mech uses ordinary wheels, but the Suidobashi team wants to get it walking in order to navigate uneven terrain.