The Hobbit Has a New, Aptly Bucolic Poster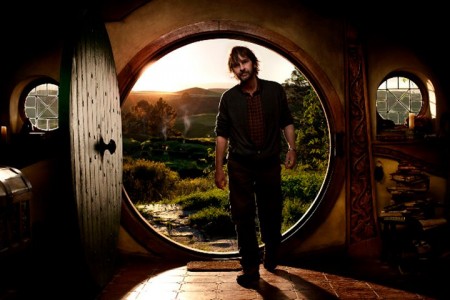 Confession time: I consider myself a fan of Peter Jackson's The Lord of the Rings trilogy. Shocking, I know, but it is just a wonderful trifecta of blockbuster filmmaking, made by an undeniably talented director (though his talents have been a bit dormant lately), cast, and crew, with all the tools and TLC necessary to bring to life an entirely new world for the big screen. And nothing illustrates this successful combination better than the series' view of life in the Shire. It is nothing short of a pastoral wonderland, a terrific image of happiness and security before our dear hobbit friends must go on a dangerous adventure far away from it. The whole series, literally and figuratively, begins with the Shire, and the farther the characters go, the better the Shire looks to them (and the movies look to us, since it gives the audience a solid foundation). And, damnit, the more time goes on without new sights of the Shire, the more I long to go back there again as well. Luckily, Peter Jackson just wrapped up filming The Hobbit and, judging by this new poster, it doesn't appear that he is skimping on the idealized Shire. Take a gander after the jump.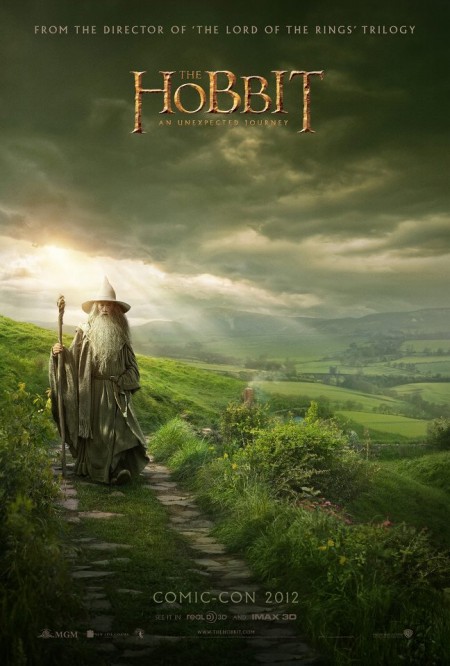 I don't know about you, but this poster, as simple as it is, speaks to me. It says, "Hey, you remember the Shire, don't you? It's that beautiful place that is awesome and cool and relaxing, where everyone is enjoying life? You do? Fantastic! Well, I've got news for you!  You can go there again this December when The Hobbit comes out! Oh, and you're welcome." And another trip to the Shire (and to Middle Earth) is definitely something to be thankful for. There and back again, indeed, and I am all for it.