STAN LEE Creating 'Perfect' CHINESE SUPERHERO. Make Mine Communist!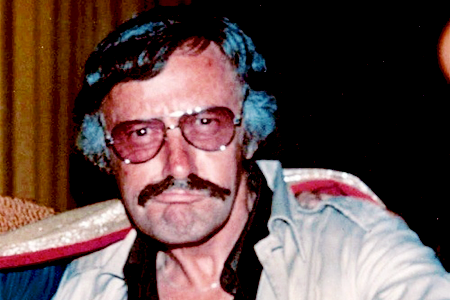 Stan Lee has more than likely found the last refuge where his name attached to a new comic book project means anything. The old dude is tasked with creating a superhero for a Chinese Government-run movie. I think.
Adding to his long list of projects, Stan Lee has signed on to create a superhero for the Chinese government-run National Film Capital.

The Los Angeles Times reports that the character, called the Annihilator, will star in an English-language movie that tops a slate of of planned Hollywood co-productions that includes the action-fantasy Dragon Scroll and the historical epic Genghis Khan.

"This is the perfect Chinese hero," Lee said in a taped message shown Monday at the Shanghai International Film Festival. "China is a nation that is involved with movies and the industry is growing so it's as though all the pieces are coming together beautifully."

He compared the "typical superhero story" to that of Spider-Man and Iron Man, saying, "but instead of featuring an American hero it's going to be a Chinese hero." The Annihilator will follow a young man forced to leave his hometown in China for the United States, only to return with extraordinary powers to save the world. Lee's POW! Entertainment is apparently developing the concept for the film, which comes with a budget of between $100 million and $150 million, and Real Steel screenwriter Dan Gilroy will pen the screenplay.

Hero Complex notes, somewhat kindly, that in recent years the 89-year-old Lee has had "more press releases than actual success stories," with some of the highest-profile endeavors bearing his name either never materializing (The Governator) or crashing and burning (the Guardian Project).
Can someone get him to stop? He just keeps rolling out this blights, and we indulge him because he is the gracious and instrumental Grandfather to the comic book industry.