Eight Months Into DC's 'NEW 52', It Isn't Sales "Game Changer"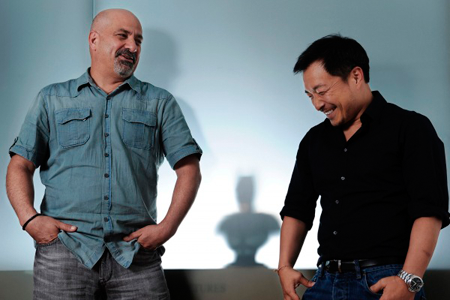 Justice is served! Not the Justice League, mind you. Instead DC's New 52 isn't rewriting any sort of financial paradigms. This is a good thing, since you know, it really wasn't that spectacular. Unless you like chitin armor, in which case it was the second coming of God. Or third or fourth coming, depending on your deities of choice.
Eight months after the launch of DC Comics' New 52, Marc-Oliver Frisch takes a look at the reboot and concludes that it is not the "game-changer" it was touted to be. After an initial burst of sales when the series was launched, DC's monthly numbers have settled down to about half the September sales, above the previous year's levels but best described, as Frisch puts it, as "solid but not spectacular." [Comiks Debris]
No worries! Tomorrow brings Before Watchmen. DC will continue to find new ways to harvest the marrow out of their line-up, never realizing perhaps they should riff on original and outstanding content like Lemire's Animal Man.