Dennis Culver Draws Dean Pelton From 'COMMUNITY' In All His Costumes. Cool Cool Cool.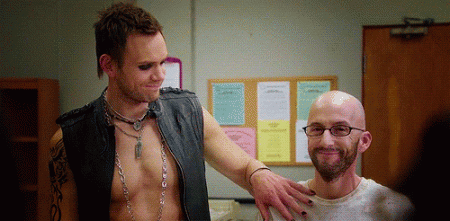 The bomb diggity! Dennis Culver has drawn up Dean Pelton from Community  in every one of his costumes. The hiatus may be in affect, but Community  still surges deep in my soul.
For the fan of NBC's  Community  who has  almost  everything – seasons five and six and a movie are on backorder – cartoonist  Dennis Culver  has unveiled  a poster depicting Dean Craig Pelton in all 34 of his outfits  from the comedy's three seasons to date. In chronological order, no less.

The piece will be part of PixelDrip Gallery's  "Six Seasons and a Movie" art show, to be held June 23-24 at Monk Space in Los Angeles, but  you can preorder a 36-inch by 24-inch print for $40 through Culver's online store. Posters will ship the week of June 18. See the full image below.