'DARK KNIGHT RISES' IMAGES Featuring Bane's Scuba Steve Mask In High-Res & More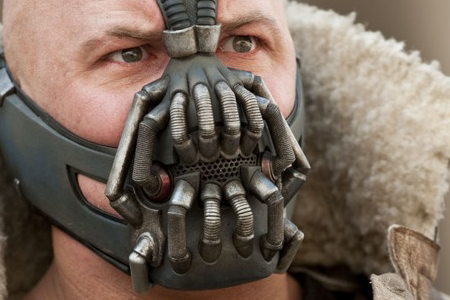 New images from Dark Knight Rises! Aw yeah. Bane's mask up-close, and Anne Hathaway all done up in latex and daring my Johnson not to move.
Take a good, hard look at Bane's breathing apparatus, as featured in Chris Nolan's  The Dark Knight Rises. These two new images show you just how much detail goes into creating this half-mask, including those little holes around the mouth area.

These new images come from a feature in  Total Film  via  Superherohype.