Post-Premiere 'AVENGERS' Scene Makes Movie; Shown This Weekend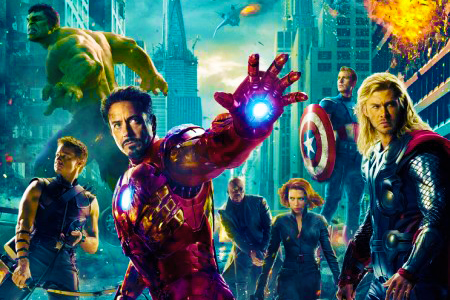 Remember the back and forth about the Avengers  scene that may or may not have been shot after the movie premiered? It's in the flick. It truly is! I promise.
There's more (non-spoiling) details post-jump.
It looks like we finally found out what  Joss Whedon  and the gang were up when it was revealed  a few weeks ago, shortly after "The Avengers" Hollywood premiere, that the cast was quickly reconvening to shoot an extra scene for the movie. While the film has already rolled out internationally, earning megabucks and has even played to fans here with an extra credits sequence, it looks like a second one has been added. A nice way to double dip on those fanboy bucks from those who managed to see it early.

Confirmation comes from a couple of places, with  SuperHeroHype  forums revealing the details of the extra scene, while  Unleash The Fanboy  has a screen capture of what unfolds which you can click on over there to check out (lest we incur the wrath of  Marvel). As for what the scene contains? Well, you can head over to those sites if you really want it spoiled, but we figure it's probably best to experience it fresh when you're in the theater, which many of you will be (and should be) this weekend. And it appears this will be for North American audiences only, so screw you, rest of the world!
There you go. I cheated and looked (yeah I know, no willpower) and it doesn't seem worthy of double-dipping. Though I have to add I certainly intend on seeing the flick multiple times.