BROCK LESNAR Hangs An F5 On JOHN CENA'S Dumb Ass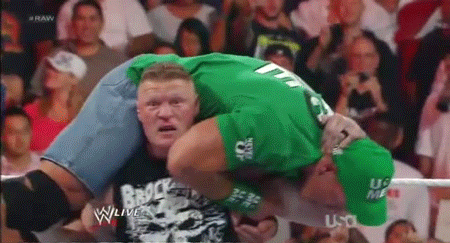 I don't watch wrestling, but I may need to start. I know The Rock is back, and just today I had this video emailed to me from Patrick Bateman OL's programmer and resident sociopath. I genuinely enjoy Brock Lesnar as a super-douche hyper-real humanoid character, and I've always wanted to lay a stink on John Cena for ruining one of the greatest things in the world: jorts.
Hit the jump to watch Lesnar blast the choad with a ferocity unmatched by anywhere the seven winds cover.