Joel Kinnaman Is Official 'RoboCop', Are You Pumped?!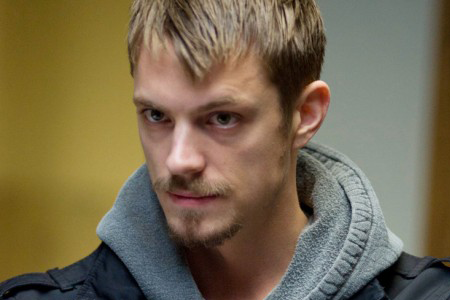 The RoboCop  reboot is here, and in confirmation of early reports, Joel Kinnaman is going to play the steel-plated piece of crime-blasting shit.
Joining the ranks of Peter Weller, Robert John Burke ("RoboCop 3"), Richard Eden (the shortlived Canadian TV series), David Sobolov (the animated series "RoboCop: Alpha Commando") and Page Fletcher (the mini-series "RoboCop: Prime Directives"), Joel Kinnaman is now the latest actor to put on the metal helmet as Deadline confirms he will be the next RoboCop in the upcoming reboot.

It was just over a week ago that an offer was floated to the "Snabba Cash," "Safe House" and "The Killing" star and he has signed on the dotted line, marking his first big Hollywood tentpole. It's not the first time Kinnaman has flirted with a major studio project as Steven Soderbergh eyed him for his aborted "The Man From U.N.C.L.E." while David Dobkin had cast him in "Arthur & Lancelot" before Warner Bros. pulled the plug. But this project looks to be on more solid ground, with MGM developing this for the past little while, and with the deal closed, this thing is really happening.
Good? Bad? Do you even care?