'The Town' Writer Peter Craig Scripting 'Top Gun 2, I Propose 'Xenu Prevails!'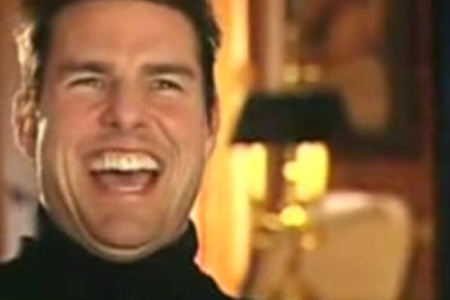 Peter Craig, who wrote The Town  is going to be breathing life into a script for Top Gun 2. You're totally stoked. Don't lie. I can see the excitement in your loins with my heat vision.
THR reports  that "The Town" screenwriter  Peter Craig  has been tapped to write "Top Gun 2" for  Jerry Bruckheimer Films,  Skydance Productions, and Paramount. Though once again, there is no mention of involment from either the writing duo of Miller and Zack or McQuarrie. The piece mentions that this is a pretty serious hire for Paramount, meaning that they may want to get the ball rolling on this sequel for real this time. For those who don't remember the cultural touchstone that is "Top Gun," it followed a group of macho students competing at the world's top airforce school, and it featured a whole slew of songs from  Kenny Loggins  that sound tracked for fierce shirtless volleyball matches.
I think it would be superb if the script was utterly insane. For instance: setting it six weeks after the original and paying no mind to the fact that Cruise looks old as fuck. For more instance(s): have it actually be a space battle crossover with Battlfield Earth, in 3D. And somehow it actually scans the Theta levels of the audience.