WSJ: Facebook Could File For IPO As Early As Wednesday.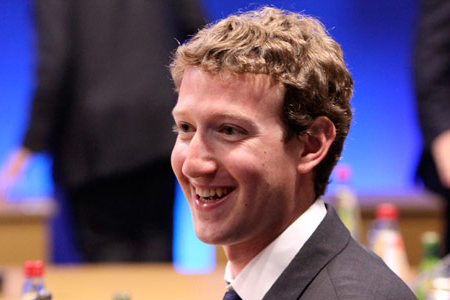 The WSJ is claiming that Facebook could finally go head and gets its IPO on soon. Dang soon. Wednesday soon.
The Wall Street Journal has just  reported  that Facebook may file for its long-awaited IPO as soon as this Wednesday, but notes that the "timing is still being discussed", according to an anonymous source. The article says that Facebook is eyeing a valuation between $75 and $100 billion as it raises up to $10 billion, which is in line with a previous WSJ  report  last November.

The article also reports that Morgan Stanley is currently the frontrunner to secure the top, "lead left" position in the filing, with Goldman Sachs playing a "significant role" as well. The news comes shortly after Facebook  temporarily  froze secondary  trades on its shares, sparking speculation that the IPO filing may be imminent.

Facebook's IPO has been the subject of constant debate and anticipation in the tech world for years now –  though CEO Mark Zuckerberg and COO Sheryl Sandberg have long avoided committing to any kind of time-table for the company to go public. The long wait for the IPO has  led many employees to turn to the secondary markets to sell some of their valuable shares and secure some liquidity.
Even at the increased prices of a Junior Bacon Cheeseburger (god rest your soul, .99 cent menu), that's a lot of them. A lot.