Trailers: Spike VGA Trailer Blow Out, Chat-Up. Come Inside!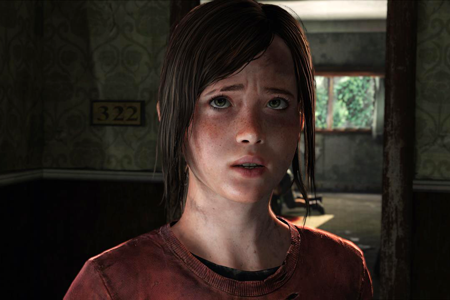 I already claimed that Naughty Dog's trailer for The Last Of Us  was one of the best trailers of all time. Inside the comments section I got lit-up like a fuckin' Christmas tree draped in malfunctioning lights. No problem. I stick by it! But here's a post with all the glorious debuts and trailers from last night's Spike VGA. Let's shoot the shit about all of them.
Diablo III
Straight-up: I didn't watch this. Saving it for when I finally have this in my possession. I get tingly thinking about it though.
—-
Rainbow Six: Patriots
Stunning, stunning stuff. It's second to only The Last of Us for me, and that may have been different if it wasn't so clearly not running on an in-game engine. Also – controversey! – I'm actually rooting for the Patriots. Sort of? They're making sense me! #FindMeInMyCabin
—-
Hitman: Absolutions
Dope enough? Never played these games.
—-
BioShock: Infinite
The weakest of all the BioShock swag I've come across so far, and I'm a huge fanboy. I thought the whole music-draped-over-footage thing was played out, and frankly the engine isn't that amazing standing on its own. Especially coming off of The Last of Us. #GraphicsWhore? Sure. Still going to be a favorite of mine next year.
—-
Mass Effect 3
My goodness, yes. Already been called a BioWare sycophant, and I don't care. This game is getting close, I thought it'd never come. That's what she said? Sure!
—-
Command and Conquer Generals 2
I'm a BioWare junkie, and yet I can't measure the intensity of the fucks I don't give about this game. Never cared about C&C, have never liked RTS.
—-
Fortnite
Oh hey, Epic has been playing Borderlands and Left 4 Dead!
—-
The Last of Us
It made me jizz.
—-
Alan Wake: American Nightmare
Reminding me how much I suck for not playing the original.
—-
Amazing Spider-Man
Don't care.
—-
Transformers: Fall of Something Such
Doubly don't care.
—-
Metal Gear Solid: Rising: Devil May Cry
My sword is ready!
—-
Feel free to point out any shit I missed, and let me know general impressions. Eager to hear what the OL peeps thought about the various sheezy displayed last night. Like woah, or something.