Metal Gear, Silent Hill, and Zone of Enders HD Collections? OMFGSOMETHING.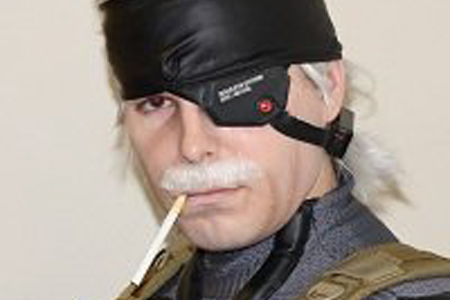 Konami is striving to blow some assholes out today with their announcements. Not only did they announce more Contra up in the  hacienda, they also announced that they're dropping MGS, SH, and ZOE HD collections into our gaping gaming gullets.
Konamiphiles, you're going to need to lube that or you'll rub it raw until it flakes.
Konami announced today that two of its most popular franchises, Metal Gear Solid and Zone of the Enders, will be getting HD compilation re-releases on the PlayStation 3 and, for the first time, will also see action on the Xbox 360.

The Metal Gear pack, due in November, will include Metal Gear Solid 2, Metal Gear Solid 3 and Metal Gear Solid: Peace Walker. These games will now feature HD graphics, new art, remastered audio and achievements.

The Zone of the Enders collection, meanwhile, includes Zone of the Enders and Zone of the Enders 2 (and will boast the same improved/added features as the MGS pack). It'll be out in 2012.

Both packs will also boast a similar feature to the recently-unveiled PSP Remaster series, which Konami is calling "Transfarring". This will allow users to, when playing a game like Peace Walker that will be available on both handheld and console, transfer their saves between the two.

At its pre-E3 event today, Konami revealed that Silent Hill 2 and 3 also would be getting the HD collection treatment, and a new entry in the series is being built for Sony's NGP handheld.
Where the fuck is the original Metal Gear Solid? I want to replay that motherfucker in HD until my nuts rot off. I am confused, though enhappied by this announcement.