Jon Hamm To Direct 'Mad Men' Season 5 Premiere. A-Nice.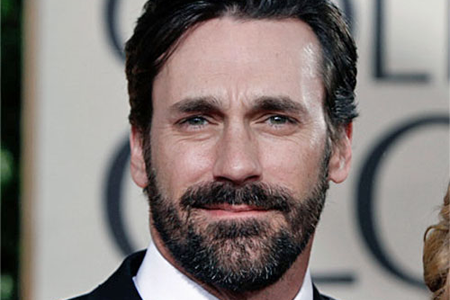 I fucking hate the fact that contract disputes have robbed me from watching Mad Men this calendar year. However, at least we know progress on the motherfucker has resumed. And how! From out of I Wasn't Expecting It field comes news that the most gorgeous person in the world, Jon Hamm, will be directing the premiere.
Mad Men's Jon Hamm just got the kind of promotion that I dare say would impress even Don Draper: The actor will step behind the camera to direct the Emmy winning drama's fifth season premiere.

"The wheels have officially been set in motion to make that happen," Hamm tells TVLine. "It's a very exciting challenge that I'm looking forward to with a mixture of utter fear and excitement."

The idea to follow in the footsteps of co-star John Slattery and  helm an episode of the acclaimed AMC hit has been "in the back of my mind" for a while now," says Hamm. "It helps to have people you know and trust surrounding you. We've been fortunate enough to have very little turnover not only in our cast but in our crew."
Fair enough! I'm always a big leery of actors directing the television show they're on, though I'm not sure I could cobble together anything to corroborate that anxiety. Still though!, to direct the fucking season premiere? Enorme! Don't fuck this up, Hamm. Oh, who am I kidding. I can't be mad at you.