Macho Man Randy Savage Dies In A Car Accident, The World Is Lesser.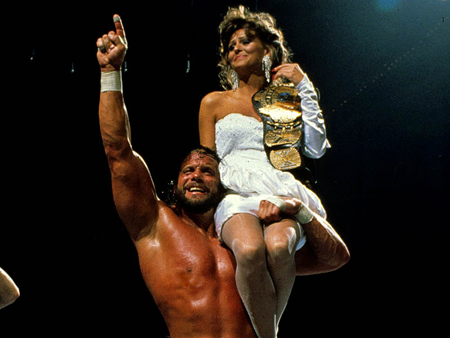 Well shit. Macho Man Randy Savage has been killed today in a car accident.
TMZ spoke with Randy's brother, Lanny Poffo, who tells us the wrestling legend suffered a heart attack while he was behind the wheel around 9:25 AM … and lost control of his vehicle.

Earlier this month, Savage celebrated his 1-year anniversary with his new wife Lynn.

Savage was 58.

Macho Man began wrestling in the WWF in 1985 and became a superstar with his trademark catchphrase "Ooooooh Yeaahhhhh."

Florida Highway Patrol tells TMZ … Savage was driving his 2009 Jeep Wrangler when he veered across a concrete median … through oncoming traffic … and "collided head-on with a tree."
Let us all snap into a fucking Slim Jim for one of my childhood icons. There was nary a thing as glorious as watching him rip-off a stunning elbow drop, or drop an "Ooooooh Yeaahhhhh." You'll be missed, Randy. You'll be missed.