Letters From The Black Ops Frontlines Are Full Of Pwn, Teabagging.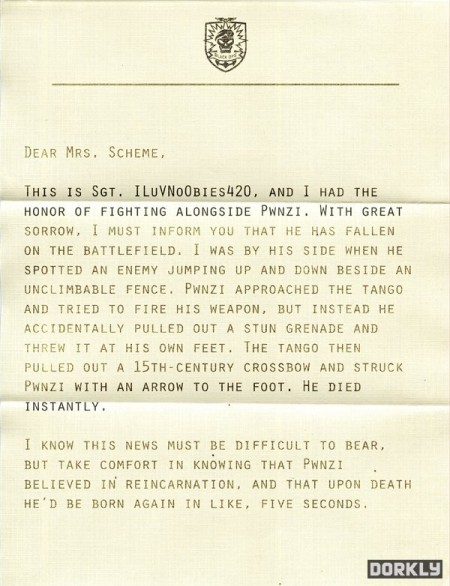 Over at Dorkly, they have some riveting letters from the "frontline" of Call of Duty. They are a testament to the world of Call of Duty. Wrought with douchebags jumping up and down (me), blinding themselves with grenades (me) and ultimately repsawning only to get knifed in the back while still too busy swearing (me).
Hit Dorkly for the rest of the epistles.