Jon Favreau Explains Why He Isn't Directing Iron Man 3.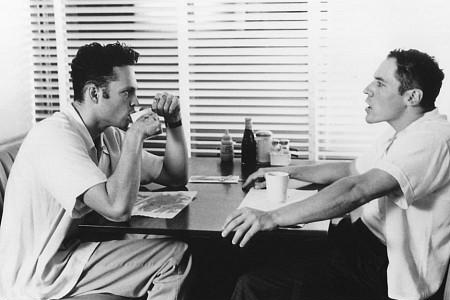 It's been a busy day for Jon Favreau, and Iron Man 3. First it was rumored that Favreau wasn't going to direct it. Then it was confirmed. And now we have, courtesy of Slashfilm and the LA Times the reason behind his departure.
In an interview with Los Angeles Times writer Geoff Boucher, Favreau said the rumored reasons why he's leaving Iron Man, such as money issues or lack of cohesiveness, where inaccurate. He's still a producer on The Avengers and remains friendly with Marvel main man Kevin Feige. His main reason for leaving was to "find something that lights a fire" inside of him and also something that will "blow people away, which is easier to do with a project that isn't loaded with built-in expectations." So, basically, he wants some new toys to play with. He thinks of the departure as more of a "graduation" rather than "divorce."
Well then. Hard to blame the guy, isn't it? If he was genuinely burnt out on the characters and would have been mailing in a third movie, I'm glad it oped out of it. If you're reticent to agree with me, check out Spider-Man 3. It's mind-blowing how awful a movie can be when a director no longer has the freedom he wants, or the passion for the characters. I forgive you, Sam Raimi.
So Favreau is gone. Wonder who is going to step in. Thoughts?