Black Ops Opening Day Crushes Everything; Moves 5.6 Million Copies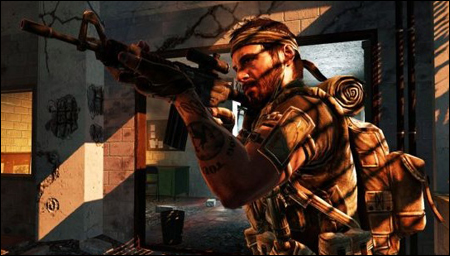 Oh shit! The Call of Duty: Black Ops opening day crushes everything! A face full of steel to Avatar! A molotov cocktail upside the dumb face of Master Chief and his squadron of Spartans. Black Ops had the biggest opening day ever in entertainment history. That's right, beating even the illustrious Modern Warfare 2.
How big is the biggest opening day ever in entertainment history? How about 5.6 million copies in the United States and United Kingdom.
Jesus good Lord god damn Christ.
Activision executive Thomas Tippl told an audience of investors in New York that Black Ops has sold $360 million worth of copies in its first 24 hours of release in North America and the U.K. this week, compared to $310 million in the first day of release for Modern Warfare 2 a year ago. Modern Warfare 2 sold a mere 4.7 million copies.
While not an indication of quality by any means, I'm interested in the fact that Black Ops outsold Modern Warfare 2. The developers of MW2, Infinity Ward, and the boys behind Black Ops, Treyarch have never been the best of buddies. And there are considerable divisions between fanboys and fangirls of the two development houses. Douches who swear by World at War while using any opportunity to deride Modern Warfare 2. Then there's the MW2 dildos, who will shit on anything tied to Treyarch, and their installments.
What is confirmed is my belief that despite their griping from either side of this divide, Call of Duty fans are dirty whores for the franchise. Despite what they may claim, they'll buy anything. They bought Modern Warfare 2, and then despite Black Ops being developed by measly Treyarch, they bought this son of a bitch in droves as well.
Me? I look to shoot people in the face. In modern times, and in the Cold War. I'm going to be open with you goons, if it's got Call of Duty on the front, I'm going to be interested enough to buy it. I am the self-admitted sucker.