Last Tron: Legacy Trailer Drops. Features Plot! Who Cares? Latex! Yes! Action! Yes!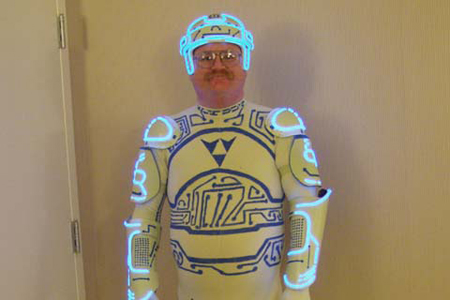 The final trailer for Tron: Legacy dropped yesterday, and it's fucking stupendous. I didn't think I could be any more excited for this movie. I mean, I've gone over the reasons that it's going to inspire a back-aching boner in my nerd loins. It's got technogadgets, hot ass women in latex, the Dude, and action sequences. Well. Yesterday's trailer featured even more chicks in latex, some plot points, but most importantly, action beyond what I even expected. I need to see this movie.
Hit the jump for the final trailer.