Marvel Drops Gorgeous Thor and Captain America Concept Paintings At Comicon
For the upcoming San Diego Comic Con, Marvel has dropped two super-ballin' concept paintings. One for Captain America, and one for Thor. These guys are absurdly bad ass.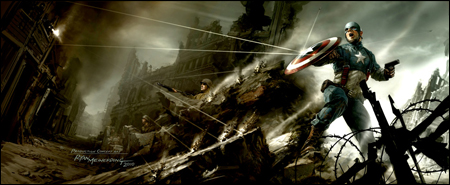 The great irony here may be that the paintings designed to promote the movies may actually show why there's something about these characters in graphic form that cannot be captured by cameras.