The Rock and Jason Statham's 'Fast And Furious' Spin-Off officially happening. Shane Black may direct, which is so perfect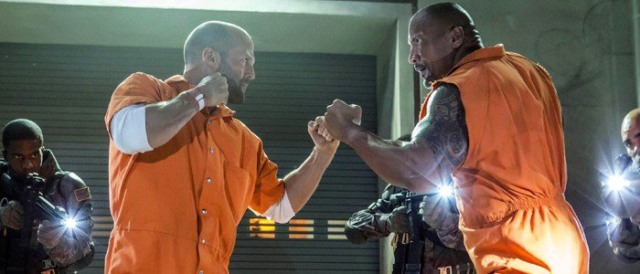 The Rock and Jason Statham were the stars of the previous Furious movie, a fact not lost on Vin Diesel. In fact, you could his fucking chapped ass from space. Anyways. The duo are getting a goddamn spin-off movie, and Shane fucking Black may be directing. This is so fucking perfect, my dudes.
Nobody tell Tyrese, but Dwayne Johnson and Jason Statham's Fast And Furious spin-off has secured a release date and has possibly lined up the perfect director. The release date is July 26th, 2019, which puts it before the recently-delayed Fast And Furious 9 (officially titled Faith of the Furious). We should point out we mean the spin-off comes after Furious 9 in our time, not necessarily in the film's timeline which has its own reality and you will deal with it.

Faith of the Furious has been pushed back to 2020, but it's not all bad news; now word is going around that they may be able to bring back Fast And Furious 6 director Justin Lin to direct Faith of the Furious. Now how about that aforementioned "perfect director" for the spin-off? Shane Black.

Variety reports Universal Pictures has not only set up the Dwayne Johnson / Jason Statham spin-off as a blockbuster for next summer, but they are also considering Shane Black (Kiss Kiss Bang Bang, Iron Man 3, The Nice Guys) to direct it. He's got exactly the right sensibility to inject more great action and winking meta jokes into this bonkers cinematic universe.

Reportedly, Universal won't announce a director until the script is finished. Although it would be great if Black both wrote and directed the spin-off, Universal has already lined up a fitting choice: Chris Morgan, the writer of Fast and Furious 6, Fast Five, Fast and Furious, and The Fast and the Furious: Tokyo Drift. Yes, that's four of our top five Fast and Furious movies.