'Star Wars: Rebels' Final Season Trailer: The Rebellion Begins Finally Blah Blah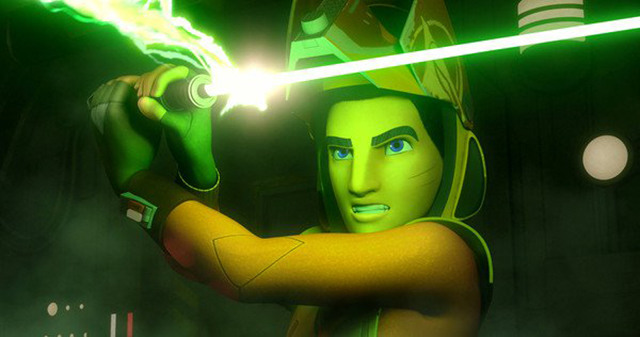 Here's the trailer for the final season of Star Wars: Rebels. I know the show is good, I know I want to watch it. However, I also unfortunately know that I'm fucking exhausted with the creative forces behind Star Wars jerking off to the same couple of for the past thirty years.
After the jump because fucking Twitter video, Jesus Christ.
It's a great time to be a Star Wars fan. Books shining a light on all sorts of characters from the universe Lucas built are dropping, Star Wars: Battlefront IIis almost here, a little movie called The Last Jedi is just over a month away, now on October 16th, the final season of Rebels will premiere, marking the end of the beginning.

The final season promises to be bittersweet as the Ghost crew battles the Empire (obviously) and the plot snowballs into the beginning of A New Hope. But first, they have to make an appearance in the Battle of Scarif, where they made a very small cameo in Rogue One. Will we see that? And how will the final season end, considering we don't see the crew at all in the future films. Will they be retconned in? Will they, perhaps, still be out there, fighting the Empire in the periphery of the adventures of Luke Skywalker, or will they go the way of Jyn Erso and be killed off?
"This is how a rebellion starts… Let's go." ? The final season of #StarWarsRebels blasts off on Monday, October 16th! @starwars pic.twitter.com/SR7nW3IRGm

— Disney XD (@DisneyXD) October 4, 2017